---
| | |
| --- | --- |
| Friday, March 28, 2003 | |
---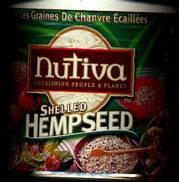 28 Mar 2003 @ 16:39
Industry feels confident and anticipates victory in Ninth Circuit Court of Appeals

Sebastopol, Calif. (March 31, 2003) – With the U.S. military invasion of Iraq underway, the government's Drug Enforcement Administration (DEA) is waging a controversial war on another front and hoping that the public is too distracted to notice. On March 21, 2003, the DEA issued a final rule regarding the legality of hemp foods – whose popularity is growing rapidly – in the United States. The new rule seeks to ban the sale of all hemp food products and to prohibit the importation of hemp oil for cosmetic manufacture. The effective date of the final rule is scheduled for April 21, 2003.

Yet, according to hemp food supporters, the DEA is trying to regulate "a grain of sand in a whole truckload." Says John W. Roulac, hemp author and founder and president of hemp-food manufacturer (http://www.nutiva.com|Nutiva}.

Congress exempted non-viable hemp seed and oil from the Controlled Substances Act (CSA – see 21 U.S.C. 802(16)) because it recognized that trace concentrations of THC, the psychoactive ingredient in marijuana, in hempseed are insignificant (at a few parts per million) and non-psychoactive. The hemp exemption was provided in the same manner that Congress exempted poppy seeds from the CSA, despite the fact that they contain trace opiates otherwise subject to control.

"One would think that the Bush Administration's DEA has more important things to do than attack America's growing hemp-food industry," says Roulac. "Hemp is a health-promoting, non-drug, earth-friendly crop for food and fiber that can help create new jobs and add to farmers' income," he adds. America's leading hemp food brand, Nutiva, offers certified-organic hemp and flax food bars, organic hemp oil and shelled hempseed. In 1999, Nutiva introduced the first hemp food bar in the U.S. and has since sold more than two million bars.

Due to what the hemp industry believes is the weak legal footing of the DEA rules, Roulac and his fellow industry leaders are optimistic that the Court will invalidate those rules. The DEA's new "final rule" is nearly identical to an interpretive rule that the DEA issued in October of 2001. The Ninth Circuit Court of Appeals issued a "Stay" of the DEA's interpretive rule in March of 2002. Now, the Hemp Industries Association is once again rallying its forces for another legal battle to stay, and ultimately overturn, the DEA's unreasonable rule. "The U.S. is a 'Lone Ranger' on the hemp issue," notes Roulac. "Every other major industrialized nation allows hemp agriculture and commerce." More >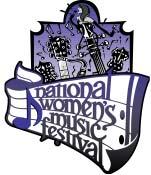 28 Mar 2003 @ 00:35
Through the years, I have run across women who's voices and music has inspired me and helped to shape my world. Here are a few of my favorites:

Ruth Barrett is Dianic high priestess, a Ritualist, and pioneer award winning recording artist of original Goddess songs. For over 23 years, she has been teaching workshops in Dianic witchcraft and leading rituals at festivals and conferences internationally. She is author of WOMEN¹S RITES, WOMEN¹S MYSTERIES: Creating Personal and Group Ritual (summer 2003 release), and is passionate about women's magick.

Shekhinah Mountainwater has served a Radical Muse since the Beginning of Goddess Awakening. She is a priestess, ritualist, author, poet, musician and a fore mother in the Goddess movement since the 1970's.

Jana Runnalls is a renowned singer/musician from Glastonbury, whose Goddess songs and chants are sung by many people around the world. She is a gifted performer singing and playing solo or with Katrina Brown and Glastonbury's Wild Women. She is also a very experienced voice teacher. Her many well-known recent recordings include Return to the Goddess and Lady of the Lake. Look for her in Boston mid-May.

Anna Homler has performed throughout the United States and Europe, including appearances at Los Angeles Contemporary Exhibitions (L.A.C.E.); PS 122; the Kitchen; Dixon Place and the Poetry Project at St. Mark's Church in New York; Supraclub in Prague; Klarinsly in Bratislava, Slovakia; Ketty Do in Bologna, Italy; the Stadtgarten and the Loft in Koeln, Germany; and the Melkweg and the Stedelijk Museum in Amsterdam. From 1990 to 2000 she participated in such international festivals as Sonic Disturbance at the Cleveland Public Theatre; New Music America in Montreal; the Tegentonen Festival at the Paradiso in Amsterdam; Milanopoesia in Milan, Primavera Jazz Festival in Sardinia, the Internationales Treffen Muiskerinnen in Aachen; Het Vertel Festival in Gent, Belgium; Voices Festival in Innsbruck, Austria; Spoken Word Festival in Bruessels, Belgium; Dissidentent Festival in Rotterdam, Holland; the Moers Festival in Moers, Germany; the Festival International des Musiques Actuelle in Nancy, France; Musique Actuelle in Victoriaville, Quebec; Music Triennale Koeln, Koeln, Germany and the LMC Festival, at the South Bank, London.

Homler's music first became known in the 1980s with her Breadwoman cassette, a collaboration with Steve Moshier, released on High Performance Audio in the U.S. Her debut CD Do Ya Sa'di Do was relased on amf, an independent German label, in 1992. In 1994 she was featured on sugarconnection: alien cake on No Man's Land and in 1995 on Macaronic Sines, a collaboration with Geert Waegeman and Pavel Fajt on the Belgian label Lowlands. In 1996 she released Silver Bowl Transmission with Voices of Kwahn on North/South in the U.K. In 1997 she released peninsular enclosure on Swarf Finger with the Voices of Kwahn. Her music was also included in Iris, a compilation of women's vocal music on the French label Prikosnovenie. In 1997 a recording of her live performance with Waegeman and Fajt was released as Corne de Vache on Victo in Canada. She is currently working on House of Hands, to be released on ND in January, 2001.

Carolyn Hillyer is a truly Goddess inspired artist, musician, writer and performer who lives with her partner Nigel Shaw and family on the wild hills of Dartmoor in southwest England. Her artwork and music have delighted Conference goers for many years and this year she will share new music with us. Among her most well-loved recordings are the recent Cave of Elders: A Soul Journey for Women, Old Silverhead: Songs and Initiations of Womanhood and Songs of the Forgotten People (with Nigel Shaw).

Judy Piazza has been exploring music and sound since a young age. A percussionist, singer/songwriter, multi-instrumentalist, recording artist, music therapist, and educator, she performs, facilitates workshops, and teaches nationally/internationally at conferences, retreat centers, workshops, schools, and festivals. Judy is founder of Resonance & Rhythms, artistic director and founder of the frame drum ensemble Bendira, and member of the Michigan-based percussion ensemble Repercussions. Her educational background and experience is in music therapy. Influences and inspiration by such percussionists as Glen Velez, Ubaka Hill, Allessandra Belloni, and Paul Newham have led her to the power of pulse through hand drums and percussion as well as to the sonic possibilities and healing aspects of voice. Currently the program coordinator of Upland Hills Ecological Awareness Center in Michigan, Judy facilitates rhythm and song circles for all ages and uses her love of music, sound and rhythm to nurture community, as well as to communicate gentle yet powerful messages regarding relationships to our self, each other, and to our Earth.

Julie Felix is a wonderfully accomplished singer/songwriter whose career began with the protest songs of the 1960s and 70s continuing into the Goddess songs of the 90s and 00s. Julie is a regular performer at the Goddess Conference delighting audiences with her songs and chants, encouraging us all to sing our hearts out for the Goddess. Her numerous CDs include Branches in the Mist and Fire - My Spirit. She lives in Hertfordshire and spends much of the year travelling and performing worldwide.

You can see many of these women at The Goddess Conference in Glastonbury, England, Goddess 3K, The National Women's Music Festival or at Michigan's Womyn's Music Festival.

Or you can sample music or order cd's from many other women here:

Ladyslipper is a non-profit organization whose primary purpose is to heighten public awareness of the achievements of women artists and musicians, and to expand the scope and availability of recordings by women.

We publish the world's most comprehensive Catalog & Resource Guide of Music by Women. Our annotated catalog contains information about an expansive variety of female musicians, writers, performers and composers, plus a section devoted to the musical contributions of non-sexist men, as well as video recordings, songbooks and music-related books -- over 1500 titles altogether. We have been publishing a printed catalog since 1976; on our 20th birthday, we were delighted to present our entire catalog on-line! Thousands of our selections include music samples for listening on-line.

Ladyslipper is also a small independent label; our purpose is to further new musical and artistic directions for women musicians.

Being on-line allows us to present some additional services to you, such as our Artist Information Pages, which contain expanded bibliographical information about some of the artists whose work appears in our catalog.

WRPM's 25th year starts on December 6th 2002

It was set up by Nicolle Freni and Tierl Thompson as part of the Women's Art Collective in 1977. Caroline Hutton bought it in 1979, and ran it as a sole trader enterprise, distributing many radical and feminist titles into larger music stores and bookshops as well as developing direct sales through mail order, women's music festivals and womens' events, peace festivals, conferences and other events.

Over the years, WRPM has built up a network of supportive and loyal followers introducing new musicians and innovatory work to the public. After 20 years Caroline gave up carting music around on public transport, setting up stalls at events all over the country, and has turned her attention to other things.

The WRPM archive containing copies of everything that passed through her hands, including vinyl, tapes, CDs and books, has been lodged with the City of Birmingham Library. WRPM is already referenced in the evolving canon of studies of music, sexuality and gender such as Frockrock by Mavis Bayton (OUP 1998) as well as the trade journals and directories.

In 1999 WRPM was taken on by Hilary Friend, based in Manchester and she is continuing the Archive. The website was launched in 2001 and reaches customers and supporters from Brazil to Poland to Australia.

WRPM is now a not-for-profit company limited by guarantee. It aims to make music by women available to a wider public through the sales and distribution of music performed, composed and wherever possible produced by women, by supporting up women's music events and supplying educational resources.

WRPM offers a catalogue of recordings (CDs and tapes), books and resource packs in 12 main sections, including acappella, feminist and political, folk, world music.and women composers from the 11th century to the present day. Whether you like listening to music, you're a woman musician, we hope you find something of interest to you too. Do visit the WRPM Forum to tell the world about your interests and about WRPM in this anniversary year.

If you would like to have a WRPM stall at your event or WRPM stock in your library or shop, or with any other enquiry, do make contact by phone, email or post.

WRPM is at 7 Thornbridge Avenue, Chorlton, Manchester, UK


---
| | |
| --- | --- |
| Wednesday, March 26, 2003 | |
---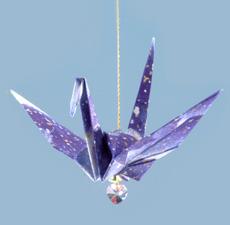 26 Mar 2003 @ 15:01
Sadako Sasaki, a young Japanese girl, on the threshold of adolescence, developed leukemia in 1955, from the effects of radiation caused by the bombing of Hiroshima. While hospitalized, her closest friend reminded her of the Japanese legend that if she folded a thousand paper cranes, the gods might grant her wish to be well again. With hope and determination, Sadako began folding.

Learn how to fold your own cranes.

Join the Thousand Crane Peace Network

Visit Sadako Peace Gardens at Casa de Maria in Santa Barbara, CA


---
| | |
| --- | --- |
| Tuesday, March 25, 2003 | |
---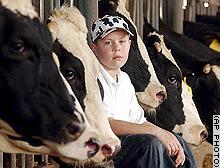 25 Mar 2003 @ 12:21
CNN reports:

HEPHZIBAH, Georgia (AP) -- Daniel McElmurray has milked his family's dairy farm for all it's worth.

After hearing his dad, Earl, complain about weak milk production from their 300 cows, the 10-year-old student at Goshen Elementary in Augusta helped solve the problem with a prize-winning science fair project. He tested the effects of classical, country and rock music on the cows.

Daniel said he and his dad like to listen to music while they milk the cows, without giving the cows much say in the selection.

Turns out rock is their least favorite. After listening to Lynyrd Skynyrd, Shania Twain and a selection of classical music, the cows proved they prefer classical to country and rock by producing 1,000 pounds more milk.

"I guess a slower beat helps them relax," Daniel said Thursday, after learning he won first place in his region. He received a special award from the American Society of Mammalogists, an organization that supports the study of mammals.

The Kentucky Standard's Stacey S Manning wrote a story too.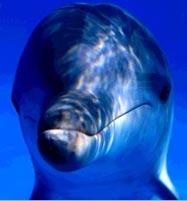 25 Mar 2003 @ 20:05
Reuters reports:

"Forget precision bombs, unmanned spy-planes and high-tech weaponry, the U.S. army is about to unveil its most unlikely mine detector -- all the way from San Diego, California, the Atlantic Bottle-Nosed Dolphin.

At the southern Iraqi port of Umm Qasr, secured by U.S and British forces after days of fighting, soldiers made last-minute preparations on Tuesday for the imminent arrival of a team of specially trained dolphins to help divers ensure the coastline is free of danger before humanitarian aid shipments can dock.

I found another article from The Smoking Gun:

SAVE THE EMBEDDED DOLPHINS!

MARCH 25--When The Smoking Gun learned today that coalition forces in Iraq had embedded sea life in the drive to oust Saddam Hussein, we wondered how long it would take People for the Ethical Treatment of Animals to leap to the defense of mine-sweeping dolphins and sea lions.

As it turned out, PETA took about three minutes to provide us with a statement attacking the military practice of using marine mammals to look for and mark mines that now dot shipping lanes in the Persian Gulf. Along with troops and military equipment, humanitarian aid is also passing through that channel.

Here's what PETA has to say:

"Our troops deserve the best defense possible, but PETA opposes the use of dolphins, sea lions, or any other marine mammals. The project is cruel and cannot provide a reliable defense or surveillance for our troops. The Navy claims they are not putting these animals in harm's way, but they've removed these animals from their homes, relocated them to foreign waters in the Persian Gulf, and are forcing them to not only inspect the waters, but to actually swim up to potential terrorists under the water, clamp a cuff on their leg, and deploy a floating marker. How can anyone say these animals are not being put in harm's way?

The bottom line is that dolphins cannot provide a reliable defense. These are living beings with minds of their own, and though they are incredibly intelligent, they have no idea that lives will be lost if they fail to perform tasks properly. Yet, the military wants to rely on the actions of these animals in order to protect our troops. Our troops deserve the best defense possible and this isn't it. The animals and our troops deserve better."



25 Mar 2003 @ 13:55
USA Today noted:

The alternative news site YellowTimes.org was yanked offline by its hosting provider for publishing pictures of U.S. POWs and Iraqi civilian casualties. It was allowed to return to the Net after removing the photos and promising not to link to them elsewhere on the Web, but by day's end the service provider, Vortech Hosting, had permanently terminated the site's account. The site was offline at this writing, but editor Erich Marquardt expects to be up and running with another service provider sometime tomorrow.

The un-named service is Vortech Hosting. Won't send any business their way....

Glad to know that Yellow Times has a new host and will not be silenced.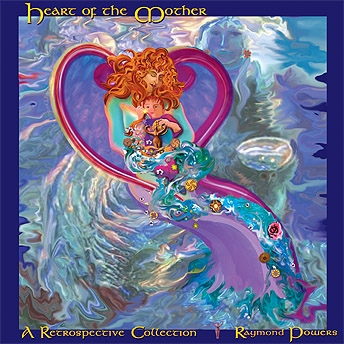 25 Mar 2003 @ 12:53
Here is a cd by Raymond Powers

Described as thoughtful, inspiring, adventuresome, cinematic and a glimpse into Raymond's mystic life and dedication to Earth traditions.

This project is all unreleased material but for 4 pieces. It's a 14 piece, 74 minute instrumental retrospective dating from 1988 to present.

"An amazing experience. I won't do a birth without it. It should be in the kit of every midwife." Marilyn Ryan, Midwife, Co-founder Ojai Birth Resource and Family Center

"Our whole office loves your music so much we put it on our intercom and call holding." Karen, Cascade Catalog

"A consistently dreamy, lovee, breathing feeling when listening to Heart of the Mother. Great textures and a naturalness that is non-formulaic...inspiring and moving." Greg Hurley, musician

"Perfect for a finer sensibility... Your music is a profound connection for me to that sacred place in my consciousness where I am one with Love." Rev. Scott Larson, Spiritual Unity Movement

If you haven't heard Raymond Powers play and sing (or even if you have), you are in for a resonant, transcendence experience. Patrick Harbula, author Magic of the Soul

Portions, actually 30%, of the proceeds benefit The Ojai Birth Resource and Family Center.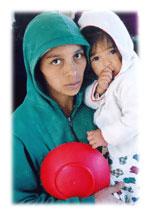 25 Mar 2003 @ 12:21
MADRE was born out of a belief that together we can make a difference.

In 1983 a group of women activists, poets, teachers, artists and health professionals traveled to Nicaragua to witness the impact of the US sponsored contra war. What they saw horrified and angered them. They met with women who showed them day care centers, schools and clinics that had been bombed by contras supported by the US government.

These women returned to the US with a mandate from the women of Nicaragua: to bring the stories of Nicaraguan women and children to the attention of the US public and mobilize people to demand a change in US government policy.

MADRE's founders had a vision of a unique women-led, women-run organization, dedicated to informing people in the US about the effects of US policies on communities around the world. MADRE resolved to build real alternatives to war and violence by supporting the priorities of our sister organizations and linking them to the needs of women and families in the US through a people-to-people exchange of direct relief and understanding.

MADRE is an international women's human rights organization that works in partnership with women's community-based groups in conflict areas worldwide. Our programs address issues of sustainable development, community improvement and women's health; violence and war; discrimination and racism; self-determination and collective rights; women's leadership development; and human rights education. MADRE provides resources and training to enable our sister organizations to meet immediate needs in their communities and develop long-term solutions to the crises they face. Since we began in 1983, MADRE has delivered over 18 million dollars worth of support to community-based women's groups in Latin America, the Caribbean, the Middle East, Africa, the Balkans and the United States.

As a human rights organization, MADRE does much more than document and condemn abuses. We work with women who are affected by violations to help them win justice and, ultimately, change the conditions that give rise to human rights abuses. And we challenge US policies that undermine human rights. Over the years, we have developed an internationally recognized model of human rights in action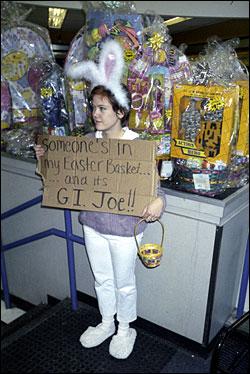 25 Mar 2003 @ 09:46
Amy Hamilton-Thibert, a 28-year-old mother from Astoria, Queens, New York is one of my current S-heros. Erik Baard writing for the The Village Voice tells her story in an this article "BUNNY BUSTERS KMART CALLS COPS WHEN EASTER RABBIT PROTESTS MILITARY-THEMED HOLIDAY BASKETS"

Amy says: "This is the first time I've chosen to actively commit civil disobedience in a very obvious, solitary way. I have no regrets. I'm absolutely pleased with the outcome," she said of her first arrest.

Eric's article
Full Metal Bonnet - Retailers Put All Their Grenades in One Basket opens with:

While Pentagon war planners may be gunning for an attack on Iraq by mid March, heavily armed soldiers have already quietly seized a strategic position: your Easter basket. National retailers like Kmart and Walgreens have stocked their shelves with baskets in which the traditional chocolate rabbit centerpiece has been displaced by plastic military action figures and their make-believe lethal paraphernalia. Tri-state Rite Aid, Genovese, and Wal-Mart stores promise their martial Easter baskets will arrive soon.

I found another article

Walgreens is retreating from plans to sell packaged Easter baskets in which toy soldiers and other war toys are nestled among chocolate bunnies and other traditional candies.

The country's biggest drugstore chain will pull from shelves the cellophane-wrapped, woven baskets that include toys such as troops in battle dress, assault rifles, planes and tanks. Other giant retailers, including Wal-Mart and Kmart, will continue to sell baskets that feature war toys.

OK so now I understand why Easter Bunnies were banned from the White House Annual Easter Egg Hunt. GW might have had to pull out of Iraq!

I call upon the Bunny Power to bring our troops home and end the insanity!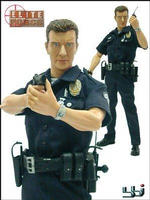 25 Mar 2003 @ 08:46
Look Out LAPD is going cyber!

Bob Brewin writes:

Believing that heightened homeland security requirements demand higher-bandwidth communications systems for public safety agencies, the Los Angeles Police Department plans to install 27 wireless local area networks (WLANs) at police stations throughout the city in the next three months, according to Roger Ham, deputy chief for communications at the LAPD.

Check here for the entire article.


---
| | |
| --- | --- |
| Sunday, March 16, 2003 | |
---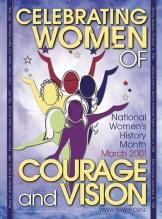 16 Mar 2003 @ 06:49
I recently discovered this website. Physically located in Seneca Falls, New York, it is regarded as the birthplace of women's rights in America. The first women's rights convention was held here in 1848.

So far to date there are 195 women, both living and dead, who have been inducted. Check here here for a detailed list.

""We hold these truths to be self-evident that all men and women are created equal........." With these words a dream was given life in historic Seneca Falls, New York, the Birthplace of Women's Rights. Here, in 1848, Elizabeth Cady Stanton (a Seneca Falls resident), Lucretia Mott and 300 other women and men held the first Women's Rights Convention. The Declaration of Sentiments, modeled after the Declaration of Independence, was presented and passed by the convention. These resolutions included among other demands, that women have the right to vote. The struggle for women's rights had begun.

Seventy-two years later in 1920, the 19th amendment to the Constitution of the United States was ratified, which gave women many rights, including the right to vote. It had been a long, hard fight by women and men who believed in the equality and rights of women.

The women and men of Seneca Falls created the National Women's Hall of Fame in 1969, believing that the contributions of American women deserved a permanent home. In 1979, after a major fundraising drive, the Hall purchased an historic bank building in the heart of the Seneca Falls Historic District, renovating it to house the Hall's permanent exhibit, artifacts of historical interest, and offices."

I have many wonderful women in my life. If you do and would like to nominate them for the Hall of Fame, here is the criteria.

Don't forget to honor the great women in your lives this month!


---
| | |
| --- | --- |
| Friday, March 14, 2003 | |
---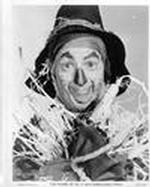 14 Mar 2003 @ 18:23
This is not science fiction, this is real! An article in New Science by Duncan Graham-Rowe talks about "the world's first brain prosthesis -- an artificial hippocampus" which is about to be tested in California.

"The job of the hippocampus appears to be to "encode" experiences so they can be stored as long-term memories elsewhere in the brain. "If you lose your hippocampus you only lose the ability to store new memories," says Berger. That offers a relatively simple and safe way to test the device: if someone with the prosthesis regains the ability to store new memories, then it's safe to assume it works.

Good to know that soon, any damaged parts of my brain can be replaced.



14 Mar 2003 @ 17:22
By Holland Cotter New York Times February 25, 2003

Iraq has hundreds of thousands of archaeological sites. Some 10,000 have been identified, but only a fraction have been explored. Any of them could change what we know about human history, as past excavations have done. Some have already revealed the world's earliest known villages and cities and the first examples of writing.

The country is also one of the prime centers of Islamic art and culture. It is home to some of the earliest surviving examples of Islamic architecture -- the Great Mosque at Samarra and the desert palace of Ukhaidar -- and it is also a magnet for religious pilgrimage. The tombs of Imam Ali and his son Husein, founders of the Shiite branch of Islam, at Najaf and Karbala, are two of the most revered in the Muslim world.

During the Persian Gulf war in 1991 at least one major archaeological monument, the colossal ziggurat of Ur, was bombed. Shock from explosions damaged fragile structures like the great brick vault at Ctesiphon, and the 13th-century university called the Mustansiriya in Baghdad. These are among the sites most at risk from war.

The article ends stating:

"If any of the holiest Shiite shrines at Karbala, Najaf or Kadhumain are hit, we can only expect a very angry reaction from Muslims everywhere," said Zainab Bahrani, who was born in Iraq and teaches Islamic art at Columbia University. "It would be like bombing St. Peter's in Rome."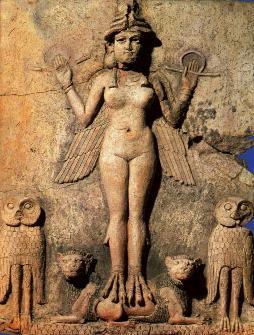 14 Mar 2003 @ 11:55
Sister Usha Devi asked if I might post this. Please email her directly if you want to volunteer or participate. We will begin at 5:30AM Los Angeles time.

Peace!

I repeat my invitation to the following. We have not yet had enough volunteers to make this successful. Please volunteer, and encourage your friends to do this also. Sister Usha Devi ---
Date: Sun, 9 Mar 2003 04:11:20 -0800 (PST)

Please forward this note to anyone whom you feel might be interested. Hello. I am Sister Usha Devi, Founder of a religious group called Divinely Female. We sponsor the divinely-female list at yahoogroups, as well as several other lists.

Many people in the world today are concerned about the current situation in Mesopotamia, specifically, the threat of war between the United States and Iraq. This is holy ground, home of one of the most ancient and venerable civilizations on Earth. A major war in this region would be a great tragedy not only for the people of region, but for all peoples everywhere. We wish to pray for peace by appealing to the oldest Goddess known from anywhere in the world, Inanna. She was worshipped thousands of years ago by the direct ancestors of the present-day Iraqi peoples. She was called Inanna when the region was known as Sumer, Ishtar, Astarte, Aphrodite, and Virgin Mary by later civilizations. Here is what we propose. I shall open a yahoo chatroom on the morning of Saturday, March 15. Anyone who wishes to participate is invited. We shall use the book "Inanna, Queen of Heaven and Earth" by Diane Wolkstein and Samuel Noah Kramer. This was published by Harper and Row of New York in 1983. You may be able to find a copy at a library or at [link] . The first part of the book contains a complete transcript of Inanna's mythology: her coronation, her marriage, her descent to the Underworld, and her return to Heaven. This is followed by seven hymns in her honor, then by explanatory text by modern authors.

I ask now for volunteers to play the various characters in the myth: Inanna, Dumuzi, Ereshkigal, etc. The person playing Inanna will type into the chatroom the lines attributed to Inanna, etc. We shall go through the entire myth like this. Then, when we have finished, we shall do the same with the hymns, one volunteer taking each hymn. You must have a copy of the book to volunteer to be a typer, but if you do not have the book, you can come anyway and read silently what others type.

It is our prayer that Inanna will hear our words and bring peace to the land where she was worshipped so many centuries ago.

Please contact me at sisterusha@yahoo.com if you wish to volunteer. This will begin Saturday, March 15, at 9 in the morning New York time. We shall be unable to do this unless we receive enough volunteers. May the Great Mother bring a song to your heart and a smile to your lips today and every day.

At 07:47 AM 3/14/2003 -0800, you wrote: My dearest friends and Siblings, We are still planning our ceremony tomorrow, but we still need more volunteers to make it work properly. Most of the major parts are already taken, except the very major role of Inanna's husband, Dumuzi. For some of the minor parts, I might be able to give you instructions by email, telling you what to say and when to say it. So you will not need the book; you will simply need to email me very soon requesting this. Several people have said that they wish to participate, but have not chosen a role. It is important that you do so soon so that I as coordinator will not panic.

Procedure: I shall create a yahoogroups chatline about 8:30 tomorrow morning, New York time. This will be by invitation only; you send me a short email to sisterusha@yahoo.com asking me to invite you into the chatroom, and I shall invite you in.

Here is the list of charaters.

FEMALE:

Inanna, Queen of Heaven and Earth [taken] Ereshkigal, Queen of the Underworld, sister of Inanna [probably taken] Ninshubar, servant of Inanna Ningal, Moon Goddess, Inanna's mother Geshtinanna, Lady of Wine, Inanna's second cousin and Dumuzi's sister Sirtur, Inanna's great aunt and Dumuzi's mother

MALE Utu, Sun God, Inanna's brother An, Sky God, Inanna's great-grandfather Enki, God of Wisdom, Inanna's grandfather [taken] Isimud, servant of Enki Dumuzi, Inanna's husband and second cousin Neti, gatekeeper of the Underworld [taken] Enlil, Air God, Inanna's grandfather Nama, Moon God, Inanna's father an unnamed friend of Dumuzi

also a few unnamed demons

Please volunteer.

===== Sister Usha Devi Founder, Divinely Female and worshipper of the Sacred Flame that shines inside every woman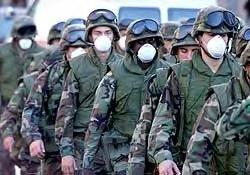 14 Mar 2003 @ 09:13
NATIONAL GUARD DEPLOYMENTS: STATE BY STATE
The Associated Press / Department of Defense

As war with Iraq looms and the war on terror continues, National Guard members and military reservists are being called up in greater numbers, with some states being hit harder than others by the deployments.

Click on the map below to see how many reservists have been activated from your state: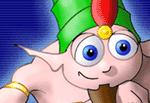 14 Mar 2003 @ 06:04
Dr Elwyn Jenkins has developed Smoogle - The Smart Googler's News, Views and Tools about online search Google™ is a trademark of Google Inc. This website is not affiliated with Google Inc.

He has a great Guide to Meta Search Engines listing several and reviewing each of them.

"Many people use one search engine, Google, and do not wander to any other. I know what you are thinking. Google gives such good results, why would I bother using any other tool? The web is a big place -- much larger than the 3 billion or so pages that Google Indexes. No one really knows how large it might even be 8 billion pages. Each search engine has its own strengths and weaknesses."

I played around with these:

dugdugi, kartoo (my personal favorite), ez2find

Not being much of a techie myself, kartoo appeals to me with it's playful Genie who floats around while the search is going on. I love the roll over buttons and text pop ups.

For now Google is the easiest search engines for me to use, probably just because I am use to it. I have to say that Genie is pretty cute and as I said before, I like the roll over action on the buttons.


---
| | |
| --- | --- |
| Thursday, March 13, 2003 | |
---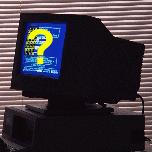 13 Mar 2003 @ 21:00
Marylaine Block, your "librarian without walls", puts out a great weekly newsletter called Neat "New Stuff I found On the Web This Week". I always find something that is extremely useful and/or interesting. Take a look at this week's issue for some really neat stuff!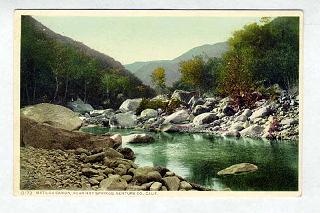 13 Mar 2003 @ 11:05
Ming's wrote about one of his favorite walks in the valley. It is amazing to find nature in an urban setting. I don't live in the LA area anymore, but visit often. This is the site I use to explore all the trails in an about the city.

We have great walking trails in Oaji. My walks these days take me into the Los Padres National Forest.

Ming, time for a visit to the duck pond? Well maybe when you return from France for sure!


---
| | |
| --- | --- |
| Wednesday, March 12, 2003 | |
---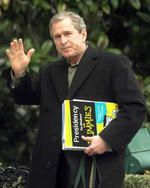 12 Mar 2003 @ 23:47
If only we had the cure now, we would less War-talk! Check here for the entire article:

STUPIDITY SHOULD BE CURED, SAYS DNA DISCOVERER By Shaoni Bhattacharya New Scientist February 28, 2003

Fifty years to the day from the discovery of the structure of DNA, one of its co-discoverers has caused a storm by suggesting that stupidity is a genetic disease that should be cured.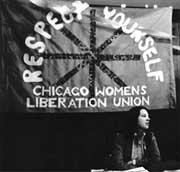 12 Mar 2003 @ 21:00
How many of us remember the early consciousness raising groups? Not me (smile)! Celebrating women during the entire month of March has me surfing the net reading about women's herstory. What delights me is that this information is both old and new...that is plenty of women began waking up in 1971 and many more wake up every year.

I loved this oldie but goodie piece:

How to start your own consciousness-raising group Reprinted from a leaflet distributed by The Chicago Women's Liberation Union (1971)

(Editors Note: The CWLU organized many consciousness raising groups around the city.)


Consciousness-raising groups are the backbone of the Women's Liberation Movement. All over the country women are meeting regularly to share experiences each has always thought were "my own problems". A lot of women are upset by remarks men make to us on the street, for instance, but we think other women handle the situation much better than we do, or just aren't bothered as much. Through consciousness-raising we begin to understand ourselves and other women by looking at situations like this in our own lives. We see that "personal problems shared by so many others--not being able to get out of the house often enough, becoming exhausted from taking care of the children all day, perhaps feeling trapped--are really 'Political problems. Understanding them is the first step toward dealing with them collectively, whether in forming a day care center, exploring job possibilities, or planning the best strategy for getting our husbands to help with the housework. It's easy to form a group of your own. Here's how:

A consciousness-raising group consists of a small number of women (generally not more than 12) who meet informally once a week at a member's home or women's center. Ask friends to bring friends--it isn't necessary to know everyone. Sisterhood is a warm feeling!

Check the site for the entire article and many more interesting bits in the archive section.




<< Newer entries Page: 1 ... 15 16 17 18 19 20 Older entries >>
"In chaos theory, the edge is the meeting point between order and chaos, between the known and the unknown. In nature it is where creativity and self-organizing happen. It is where new information is created."

Dana Zohar & Ian Marshall

Previous entries
2007-06-22
2007-06-19
2007-03-17
2007-02-15
2007-02-07
2007-01-12
2007-01-11
2006-11-27
2006-09-03
More ..

| Mon | Tue | Wed | Thu | Fri | Sat | Sun |
| --- | --- | --- | --- | --- | --- | --- |
| | | | | | 1 | 2 |
| 3 | 4 | 5 | 6 | 7 | 8 | 9 |
| 10 | 11 | 12 | 13 | 14 | 15 | 16 |
| 17 | 18 | 19 | 20 | 21 | 22 | 23 |
| 24 | 25 | 26 | 27 | 28 | 29 | 30 |
"Dancing is just discovery, discovery, discovery."

Martha Graham, Blood Memory