---
| | |
| --- | --- |
| Monday, November 7, 2005 | |
---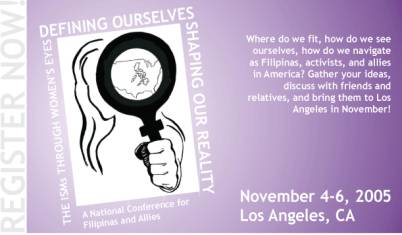 7 Nov 2005 @ 21:03
I just returned from GABNET's National Confrence co-hosted by UCLA SAMAHANG PILIPINO:

DEFINING OURSELVES, SHAPING OUR REALITY:

THE ISMs THROUGH WOMEN'S EYES

A National Conference for Filipinas and Allies
November 4-6, 2005
UCLA Los Angeles, CA

Where do we fit, how do we see ourselves, how do we navigate as Filipinas, activists and/or allies in America? Gather your ideas, discuss with friends and relatives, and bring them to Los Angeles in November!

From November 4 to 6, 2005, GABRIELA Network and UCLA Samahang Pilipino will host a historic conference that will gather together over 500 women of Philippine ancestry and their allies. The national conference will be at the University of California, Los Angeles. There will be workshops, plenaries and opportunities for networking. At the end of the conference, participants will have the opportunity to take part in forming a plan of action to address specific issues that have been identified.

RELEVANCE OF SUCH A CONFERENCE. Women of Philippine ancestry comprise over 55% of the overall 2.36 million Filipinos in the United States. They tend to fill the ranks of the service industry mainly as nurses, domestic workers, and clerks. With more than half of women being first generation immigrants, there must be a comprehensive understanding of policies that govern migration from the Philippines. An analysis of push-pull forces, particularly root causes of migration, economic development plans, and the concrete situation in host countries like the United States.

Women of Philippine ancestry contribute to American society on a number of levels--political, economic, cultural, and social. Despite these successes, Filipinas have not been without struggle in the United States. Filipinas are still the target of racism, discrimination, sexism, exploitation, and violence. Many women face harsh or unjust working conditions, often being overworked and underpaid, especially for the levels of education they have. For example, although roughly 40% of Filipinas have a college degree, many are unable to find work in their areas of study. Filipinas have some of the highest domestic violence rates in the United States and the highest suicide rate among youth ages 14 to 25. Furthermore, although there is large participation of women of Philippine ancestry in mainstream America, there remains invisibility in terms of representation in media, culture, and education. Thus, given the lack of information on the experience of women of Philippine ancestry in the United States, it is necessary to come together for the purpose of learning and exchanging ideas and histories as well as taking action.

It was great to experience this event with my eldest sister, Carolina. It was our first time with radically political Filipinas.

I hope the keynote speakers:

Ninotchka Rosca
Congresswoman, Liza Lagoza Maza (GABRIELA Woman's Party)
Emmi de Jesus, Secretary General, GABRIELA Philippines
Judith Mirkinson, WAIL
Amirah Lidasan
Dorotea Mendoza, Secertary General, Gabriela Network, USA
Etc.....

Have their presentations up on the net so you can experience them yourselves.

I am still processing all the data shared!


---
| | |
| --- | --- |
| Monday, November 24, 2003 | |
---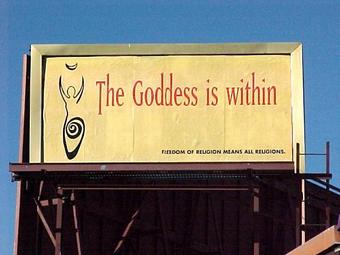 24 Nov 2003 @ 11:14
Ariadne's Thread Goddess Conference
Mount Waverley Community Centre Corner Miller Crescent & Stephensons Road Mount Waverley Victoria

Enquiries: - Conference Weaver, Avril Webb or visit the website for more details.

All women are invited to come and celebrate the Goddess as She expresses herself in all of us and share in the Harvest of Her knowledge

Join in the opening and closing rituals and ceremonies

Participate in the Candlelight Labyrinth Ritual

Hear guest speaker Dr. Patricia Rose

Experience the delectable Chocomamma

Choose from eight exciting and different workshops

Dance and Sing with the Goddess

Soul Nourishing Goddess Networking

Goddess inspired Art and Craft

Participate in the Mini Market – sell your goods promote your services

Ariadne's Thread Goddess Conference is a women-only event held annually at the Autumn Equinox.

All women, whether just beginning their journey or experienced travellers, are invited to come and celebrate the Goddess in all Her many facets.

We can offer a limited number of billets for interstate visitors, please tick the appropriate box on the registration form if you need accommodation for the weekend or overnight..

If you are able to offer a billet to one or more interstate visitors please tick the appropriate box on the registration form

In cases of financial hardship please contact the Conference Weaver as there are limited opportunities for volunteer work in return for Conference tickets.

Food is not available at the venue. BYO and picnic in the gardens or stretch your legs and breathe in the Goddess's fresh air as you take a five minute stroll to local shops, bakeries and cafés.

Note the billboard is somewhere in the US


---
| | |
| --- | --- |
| Friday, July 4, 2003 | |
---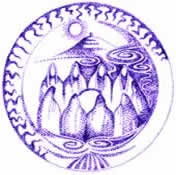 4 Jul 2003 @ 13:09
The Nine Morgens of Avalon
Wednesday 30th July - Sunday 3rd August
Glastonbury, England

Following the success of last year's rewoven Goddess Conference, in 2003 we will once again be making collective and individual pilgrimages to the Goddess throughout the course of the Conference. We will be journeying physically, emotionally, psychically and spiritually into the Heart of Her Mysteries as they present themselves here in Avalon in the sacred landscape and within the forms of the Nine Morgens, who are the Nine Ladies of Avalon.

In legend the Nine Morgens are Nine Sisters, Faeries, Fates, Goddesses, Ladies, Crones or Crows, who rule the Isle of Avalon. The most famous is Morgen La Fey - Morgen the Faery or Morgen the Fate, who in Arthurian legend was Morgana, the maligned half-sister to King Arthur. However She is so much more than this, and She has eight Sisters of whom little is known. During the Conference we will be exploring the true nature of the Nine Morgens as Goddesses of transformation, as Sisters working in circle, as Healers, Muses and Guardians of Avalon. Our purpose is to bring them forth from the mists of our forgetting, so that we can recognise and honour these ancient Goddesses of Avalon once again. We will also be exploring the themes of Sisterhood and Cooperation between women, and between women and men.

Our Pilgrimage journey includes Conference favourites - baking Lammas bread, singing, dancing, the Goddess in the Cart procession and all the fun we usually have, and there are new experiences of Her Mysteries which we hope you will enjoy. As usual participants will be supported in Pilgrimage Circles of 13 and we ask for your cooperation in welcoming Conference newcomers as well as old friends, so that everyone has companions on this journey of exploration into the Mysteries of Avalon. We ask for the blessings of the Nine Morgens on our Conference.

Kathy Jones is the cofounder and coorganiser of the Glastonbury Goddess Conference. She is a writer, healer, initiator, sacred dramatist and Priestess of Avalon. She teaches a three year training for people to become Priest/esses of Avalon and trainings in Esoteric Soul Healing. She loves witnessing people unfolding and flowering, and adores the Goddess in Her many forms. She is a founder of the Glastonbury Goddess Temple, the first public Goddess Temple in Europe for perhaps a thousand years.

Tyna Redpath is the cofounder and coorganiser of the Glastonbury Goddess Conference. She is a Wonderwoman who brings her many creative gifts to the Goddess and the Conference. She is the owner of the pioneering Goddess and Green Man shop, which can be found in Glastonbury's High street. One of the first Goddess shops in the UK it offers Goddess books and items for altars, practice and decoration. Tyna is also an excellent craftswoman in her own right.


---
| | |
| --- | --- |
| Thursday, July 3, 2003 | |
---

3 Jul 2003 @ 23:45
A World Congress on Matrilineal, Matrifocal, Matriarchal cultures will take place in Luxemburg September 5-7, 2003. It is sponsored by the Minister of Women's Affairs in Luxemburg and is the first world congress of its kind. For information, please go to the website



All best wishes, Joan Marler
The message came from Joan Marler, biographer of Marija Gimbutas