---
| | |
| --- | --- |
| Sunday, January 2, 2011 | |
---
2 Jan 2011 @ 03:02
Really looking forward to 2011!


---
| | |
| --- | --- |
| Monday, January 28, 2008 | |
---
---
| | |
| --- | --- |
| Thursday, February 15, 2007 | |
---
15 Feb 2007 @ 02:37
I arrived in Oakland on Friday, 2/11. An easy flight from Los Angeles. I spent a few hours at the Motherhouse of the Kinderd of ShiEndra I am here until we leave for Pantheacon Friday 2/16-19

I had a great time with Ariel Spilsbury in San Rafeal. Saturday were were off to Slide Ranch where we circled with the 13 Moon Oracle women of Marin celebrating the Primal Goddess. Thank you so much Ariel and all the women for your warm and healing welcome!

Monday was my 53 Birthday. There was a house meeting and a visit from Leilani and Patrice from Daughters of the Goddess

Tuesday Z Budapest went to get her hip looked at. We are waiting to hear what she found out. I also spoke with Rabbit who will also be at Pantheacon

Bridget arrived from Circle of Aradia who helped to organize our events for Pantheacon both this year and last.


---
| | |
| --- | --- |
| Friday, January 12, 2007 | |
---
12 Jan 2007 @ 18:14
You are The High Priestess
Science, Wisdom, Knowledge, Education.
The High Priestess is the card of knowledge, instinctual, supernatural, secret knowledge. She holds scrolls of arcane information that she might, or might not reveal to you. The moon crown on her head as well as the crescent by her foot indicates her willingness to illuminate what you otherwise might not see, reveal the secrets you need to know. The High Priestess is also associated with the moon however and can also indicate change or fluxuation, particularily when it comes to your moods.
What Tarot Card are You?
Take the Test to Find Out.
---
| | |
| --- | --- |
| Thursday, January 11, 2007 | |
---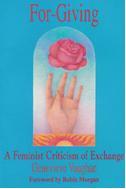 11 Jan 2007 @ 17:21
Thanks to Flemming, I have a brand new donation button on the sidebar of my weblog.

My work and life are supported by Gifts from people who benefit and believe in the work I do in the world.

If you would like to give a Gift of Gratitude, please feel free to click away on the Donation button.


---
| | |
| --- | --- |
| Wednesday, January 25, 2006 | |
---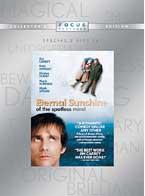 25 Jan 2006 @ 07:22
Tonight I watched Eternal Sunshine of the Spotless Mind with my housemates. I love the notion that we will be able to erase memories. How much more easily one could move on in life. But I wonder, would the lessons of Love be lost as well? And if the memories attached to that person also had to be erased, one might lose the whole chunks of time, right? Because if the Love is deep and shared between two people, when you are together, everything in your life is colored or shared with the other.

Even knowing that now, I find myself with such a heartache still, I might entertain the thought if the technology were available.

Hmm, who knows. I think I will sleep on that one. Only two more days until I fly to Jamaica! Maybe the equatorial sun will help me burn through the last stages of release.

OK enough about my sad story. I could recommend this film.


---
| | |
| --- | --- |
| Monday, January 9, 2006 | |
---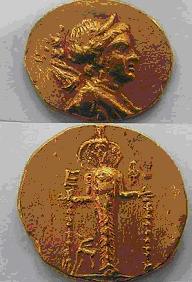 9 Jan 2006 @ 01:39
Wednesday, January 4, 2006
ROB MARSHALL

ANKARA - Turkish Daily News

One of two surviving golden coins stamped during the period of the foundation of the Kingdom of Pergamon is being exhibited at the Ere li Archaeology Museum in Konya.

Ere li Archaeology Museum Director Mehmet Bilici said the golden coins' importance is down to their potential for providing valuable evidence about the economic and social conditions of the Kingdom of Pergamon.

The other coin is still on display at the Bergama Museum in zmir.

Pergamon was an ancient city founded on the Aegean coast of Anatolia at the site of the present-day city of Bergama. Located 100 kilometers north of zmir in the Bak rçay River basin, Bergama is one of Turkey's oldest civilized settlements, inhabited from pre-historic times through the periods of the Ionic, Roman and Byzantine civilizations.

Noting that Pergamon was a city-state of the Roman Empire around 120 B.C., Bilici said that after establishing the realm the king stamped the coins as proof of the kingdom's independence from the Roman Empire. He added that they were also meant for commercial purposes to allow trade.

The stamped coins were then released for public use," Bilici said. "The independent Kingdom of Pergamon was founded in this way. There's a stylized statue relief of the goddess Artemis on the backside of the 24-carat gold coin, and the goddess' head is depicted on the front. … The coins are very valuable in terms of world archaeology and art history, he added.

How did the coin travel to central Anatolia?

Stressing that only two golden coins remain from that time, Bilici said the one exhibited in the Ere li Archaeology Museum was unearthed from a tomb on a hill located five kilometers east of Ere li during excavations in the region in 1974.

This golden coin, along with some other finds from the same tomb, is being exhibited at our museum. It'll be worthwhile to put these coins and the other unearthed items under comprehensive technical observation, as according to the age's religious beliefs coins were put into tombs for the dead as a gift to be given to the keeper of the Sirat Bridge, he said. However, it's a great secret as to how the coins came from Bergama to a central Anatolian settlement.

Bilici said Ere li will also be a place of major interest for archaeologists and art historians from all around the world if the body found in the tomb is proven to be one of Alexander the Great's commanders, as some archaeologists presume.

© 2005 Dogan Daily News Inc.


---
| | |
| --- | --- |
| Sunday, April 24, 2005 | |
---
24 Apr 2005 @ 16:23
I feel rested today after staying in literally for 24 hrs in sanctuary amidst Los Angeles on the Temple Couch at Laura Janesdaughter's house.

With many threads to bring together - Life in Los Angeles, in Ojai, at the UN, and prepare to return to NY in June as a keynote speaker for FAWN2005 gathering of Filipinas on Leadership and Spirituality.

It will be strange to find myself back in the slip stream. Wondering what life continues to flow and what it will bring - what seeds have sprouted, taken root and prepare to blossom in this season of Beltane.

It is time to make change happen. I look forward to it with new eyes and open heart. The tears that gently fell daily as I made my way to the UN has cleared the way for flowing energy. (Each day I marveled at how humans could bring themselves into an urban setting of concrete.)

My good friend Marta lost her father (he lived a good 96 years). Death touches me, brushing ever close to remind me to celebrate this thing called Life.

I was up again at 5AM. Doesn't matter what time zone, by body seems to adjust to the local time. I get to see the sun rise another day with great gratitude and appreciation for all that comes to me.

Off to se what the day will bring.


---
| | |
| --- | --- |
| Friday, April 22, 2005 | |
---
22 Apr 2005 @ 14:36
When I began this journey, I was unclear what I might bring home with me. Each day I would start out in Brooklyn, walking the streets where cultures converge, orthodox jews, chinese and hispanic (not sure what countries are represented here). It is a harsh reality of concrete and metal bars, with lights on throughout the night, so one cannot see stars.
I cried each day, sometimes in the morning on my way in, sometimes on my way home. So little of nature - though I do recall the pale pink blooming mystery tree that stands caged on 47th St. And there were buds arising out of concrete planters, caged as well.

I miss the the natural flow of light to dark and light again. Rising before the sun, sleeping when the body and mind are tired.

Today I wanted to be sure to get to the NGO Caucus meeting. The Seceretary General made another and last appearance to the meeting. He had good news and news. The good news was that after all the intensity of the two weeks, many of us were still smiling. The news is that even after a late night (1:30AM) negotiating session, there still is no completed document. He is committed to having a document by the close of his tenure at 6PM today. His stated regret is that he and the delegates will not have time to move into actions in this last session.

If I were to really take a look at what the global conversation is about, it is about our basic humanity. I feel hopeful and heartened at the way people of diversity commit to live in peace.

It has been an exciting CSD process with many firsts. The public sector was able to interact with the delegates, giving their input and statements on the floor into record.

When I get home, I will have more time to write. Off to say my goodbyes.


---
| | |
| --- | --- |
| Thursday, April 21, 2005 | |
---
21 Apr 2005 @ 13:32
Clearly there is much more to the CSD process than meets the eyes and ears of a new comer. I spend much of my time listening to articulate language watching the faces of those also listening, some nodding in agreement or shaking their heads vigorously.

NGO representatives, sitting in the arena, high above the delegates pass notes, make faces and have side converstaions. Cell phones go off, with some evening having coversations in hushed whispers. Its a good thing there are those funny ear phones to listen through.

The realities of responsibilities, things set aside for this 2 week period begin to shake up my consciousness. I know the integration of all that has happened, the information I am bringing home with me. How I can share it, use it to inspire, conspire and motivate myself and others to stay connected to our deep values. It is here that we connect to all of life.

Water...is life (smile) a phrase that has been repeated over and over again during these past days here in the CSD process. The United States has taken a position that Water is a moral issue, not a human rights issue. In using this language, the US - we as a country/government/world citizen, do not feel issues of water, access, pollution, etc are issues for the courts - meaning, one would not be able to bring legal action against business, corporations, governments or individuals who damage water sources by pollution, poor business practices, etc. Or would there be any recourse for individuals, groups, people in developing countries to require government to meet their commitments as stated in the MDG's [link] as
agreed upon by member states in the UN.

So often as I made my way to the UN and back, I wondered what my part in all of this is. LOL, well I will continue to share with you my awakenings. When I know, you will too..stay tuned for more...




Page: 1 2 3 4 Older entries >>