---
| | |
| --- | --- |
| Tuesday, March 25, 2003 | |
---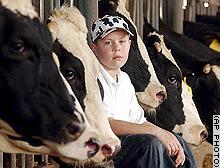 25 Mar 2003 @ 12:21
CNN reports:

HEPHZIBAH, Georgia (AP) -- Daniel McElmurray has milked his family's dairy farm for all it's worth.

After hearing his dad, Earl, complain about weak milk production from their 300 cows, the 10-year-old student at Goshen Elementary in Augusta helped solve the problem with a prize-winning science fair project. He tested the effects of classical, country and rock music on the cows.

Daniel said he and his dad like to listen to music while they milk the cows, without giving the cows much say in the selection.

Turns out rock is their least favorite. After listening to Lynyrd Skynyrd, Shania Twain and a selection of classical music, the cows proved they prefer classical to country and rock by producing 1,000 pounds more milk.

"I guess a slower beat helps them relax," Daniel said Thursday, after learning he won first place in his region. He received a special award from the American Society of Mammalogists, an organization that supports the study of mammals.

The Kentucky Standard's Stacey S Manning wrote a story too.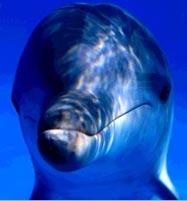 25 Mar 2003 @ 20:05
Reuters reports:

"Forget precision bombs, unmanned spy-planes and high-tech weaponry, the U.S. army is about to unveil its most unlikely mine detector -- all the way from San Diego, California, the Atlantic Bottle-Nosed Dolphin.

At the southern Iraqi port of Umm Qasr, secured by U.S and British forces after days of fighting, soldiers made last-minute preparations on Tuesday for the imminent arrival of a team of specially trained dolphins to help divers ensure the coastline is free of danger before humanitarian aid shipments can dock.

I found another article from The Smoking Gun:

SAVE THE EMBEDDED DOLPHINS!

MARCH 25--When The Smoking Gun learned today that coalition forces in Iraq had embedded sea life in the drive to oust Saddam Hussein, we wondered how long it would take People for the Ethical Treatment of Animals to leap to the defense of mine-sweeping dolphins and sea lions.

As it turned out, PETA took about three minutes to provide us with a statement attacking the military practice of using marine mammals to look for and mark mines that now dot shipping lanes in the Persian Gulf. Along with troops and military equipment, humanitarian aid is also passing through that channel.

Here's what PETA has to say:

"Our troops deserve the best defense possible, but PETA opposes the use of dolphins, sea lions, or any other marine mammals. The project is cruel and cannot provide a reliable defense or surveillance for our troops. The Navy claims they are not putting these animals in harm's way, but they've removed these animals from their homes, relocated them to foreign waters in the Persian Gulf, and are forcing them to not only inspect the waters, but to actually swim up to potential terrorists under the water, clamp a cuff on their leg, and deploy a floating marker. How can anyone say these animals are not being put in harm's way?

The bottom line is that dolphins cannot provide a reliable defense. These are living beings with minds of their own, and though they are incredibly intelligent, they have no idea that lives will be lost if they fail to perform tasks properly. Yet, the military wants to rely on the actions of these animals in order to protect our troops. Our troops deserve the best defense possible and this isn't it. The animals and our troops deserve better."



25 Mar 2003 @ 13:55
USA Today noted:

The alternative news site YellowTimes.org was yanked offline by its hosting provider for publishing pictures of U.S. POWs and Iraqi civilian casualties. It was allowed to return to the Net after removing the photos and promising not to link to them elsewhere on the Web, but by day's end the service provider, Vortech Hosting, had permanently terminated the site's account. The site was offline at this writing, but editor Erich Marquardt expects to be up and running with another service provider sometime tomorrow.

The un-named service is Vortech Hosting. Won't send any business their way....

Glad to know that Yellow Times has a new host and will not be silenced.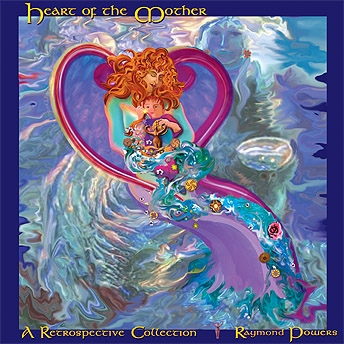 25 Mar 2003 @ 12:53
Here is a cd by Raymond Powers

Described as thoughtful, inspiring, adventuresome, cinematic and a glimpse into Raymond's mystic life and dedication to Earth traditions.

This project is all unreleased material but for 4 pieces. It's a 14 piece, 74 minute instrumental retrospective dating from 1988 to present.

"An amazing experience. I won't do a birth without it. It should be in the kit of every midwife." Marilyn Ryan, Midwife, Co-founder Ojai Birth Resource and Family Center

"Our whole office loves your music so much we put it on our intercom and call holding." Karen, Cascade Catalog

"A consistently dreamy, lovee, breathing feeling when listening to Heart of the Mother. Great textures and a naturalness that is non-formulaic...inspiring and moving." Greg Hurley, musician

"Perfect for a finer sensibility... Your music is a profound connection for me to that sacred place in my consciousness where I am one with Love." Rev. Scott Larson, Spiritual Unity Movement

If you haven't heard Raymond Powers play and sing (or even if you have), you are in for a resonant, transcendence experience. Patrick Harbula, author Magic of the Soul

Portions, actually 30%, of the proceeds benefit The Ojai Birth Resource and Family Center.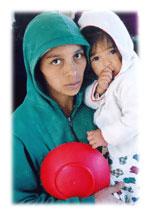 25 Mar 2003 @ 12:21
MADRE was born out of a belief that together we can make a difference.

In 1983 a group of women activists, poets, teachers, artists and health professionals traveled to Nicaragua to witness the impact of the US sponsored contra war. What they saw horrified and angered them. They met with women who showed them day care centers, schools and clinics that had been bombed by contras supported by the US government.

These women returned to the US with a mandate from the women of Nicaragua: to bring the stories of Nicaraguan women and children to the attention of the US public and mobilize people to demand a change in US government policy.

MADRE's founders had a vision of a unique women-led, women-run organization, dedicated to informing people in the US about the effects of US policies on communities around the world. MADRE resolved to build real alternatives to war and violence by supporting the priorities of our sister organizations and linking them to the needs of women and families in the US through a people-to-people exchange of direct relief and understanding.

MADRE is an international women's human rights organization that works in partnership with women's community-based groups in conflict areas worldwide. Our programs address issues of sustainable development, community improvement and women's health; violence and war; discrimination and racism; self-determination and collective rights; women's leadership development; and human rights education. MADRE provides resources and training to enable our sister organizations to meet immediate needs in their communities and develop long-term solutions to the crises they face. Since we began in 1983, MADRE has delivered over 18 million dollars worth of support to community-based women's groups in Latin America, the Caribbean, the Middle East, Africa, the Balkans and the United States.

As a human rights organization, MADRE does much more than document and condemn abuses. We work with women who are affected by violations to help them win justice and, ultimately, change the conditions that give rise to human rights abuses. And we challenge US policies that undermine human rights. Over the years, we have developed an internationally recognized model of human rights in action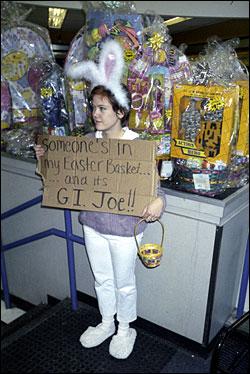 25 Mar 2003 @ 09:46
Amy Hamilton-Thibert, a 28-year-old mother from Astoria, Queens, New York is one of my current S-heros. Erik Baard writing for the The Village Voice tells her story in an this article "BUNNY BUSTERS KMART CALLS COPS WHEN EASTER RABBIT PROTESTS MILITARY-THEMED HOLIDAY BASKETS"

Amy says: "This is the first time I've chosen to actively commit civil disobedience in a very obvious, solitary way. I have no regrets. I'm absolutely pleased with the outcome," she said of her first arrest.

Eric's article
Full Metal Bonnet - Retailers Put All Their Grenades in One Basket opens with:

While Pentagon war planners may be gunning for an attack on Iraq by mid March, heavily armed soldiers have already quietly seized a strategic position: your Easter basket. National retailers like Kmart and Walgreens have stocked their shelves with baskets in which the traditional chocolate rabbit centerpiece has been displaced by plastic military action figures and their make-believe lethal paraphernalia. Tri-state Rite Aid, Genovese, and Wal-Mart stores promise their martial Easter baskets will arrive soon.

I found another article

Walgreens is retreating from plans to sell packaged Easter baskets in which toy soldiers and other war toys are nestled among chocolate bunnies and other traditional candies.

The country's biggest drugstore chain will pull from shelves the cellophane-wrapped, woven baskets that include toys such as troops in battle dress, assault rifles, planes and tanks. Other giant retailers, including Wal-Mart and Kmart, will continue to sell baskets that feature war toys.

OK so now I understand why Easter Bunnies were banned from the White House Annual Easter Egg Hunt. GW might have had to pull out of Iraq!

I call upon the Bunny Power to bring our troops home and end the insanity!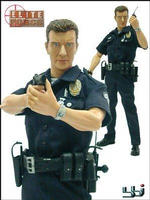 25 Mar 2003 @ 08:46
Look Out LAPD is going cyber!

Bob Brewin writes:

Believing that heightened homeland security requirements demand higher-bandwidth communications systems for public safety agencies, the Los Angeles Police Department plans to install 27 wireless local area networks (WLANs) at police stations throughout the city in the next three months, according to Roger Ham, deputy chief for communications at the LAPD.

Check here for the entire article.