Morphogenesis - Priestessing on the edge of chaos - Category: International Events
Morphogenesis from the Greek morphe, form and genesis, coming into being

---
| | |
| --- | --- |
| Monday, April 14, 2008 | |
---
14 Apr 2008 @ 20:30
The All One Now Network offers a f/ree live webcast with

The Venerable Dhyani Ywahoo

Monday, April 14, 2008 8:30 PM EST THE STAR NATIONS & CONSCIOUSNESS This Internationally respected 27th Generation Cherokee healer and wisdom keeper, speaks of the power of the StarNations, their role in our lives, and their wisdom.

Watch for further information in the near future.

For our live broadcast, click here & login. (The live broadcasts will be available only at the listed times.)


---
| | |
| --- | --- |
| Wednesday, April 9, 2008 | |
---
9 Apr 2008 @ 00:35


The newly forming Association for the Study of Women and Mythology is conducting a symposium for goddess scholars on Thursday, May 15, 2008, in Madison WI. We welcome presentations from independent as well as academic scholars, artists, and writers. We will share presentations about current work and identify resources of all types. There will be a nominal fee for the symposium, with proceeds going toward the development of our web site. For more information or to sign up, contact Sid Reger, Ed. D: goldcrow47@comcast.net

The symposium will be held from 9 AM to 5 PM at the Alicia Ashman Library, 733 N High Point Rd, Madison, WI (608) 824-1780


---
| | |
| --- | --- |
| Monday, November 27, 2006 | |
---
27 Nov 2006 @ 02:43
THIS WEEK DAN WINTER COMES TO GLASTONBURY, UK
see flyer here [link]

Regarded as one of the most dynamic meta-physicians of our time, Dan Winter is an internationally respected academic, physicist and author.

He is one of the foremost authorities of Sacred Geometry and the Scientific Nature of Consciousness.

A Revolutionary Research Frontier with Radical solutions to virtually all major Global Issues.

Science discovers the Grail is in the blood - the physics of bliss ignites it. soulinvitation.com/realgrail

The Fractal Electric Field: the Ultimate Holy Grail - The Solution to the Physics of Consciousness soulinvitation.com/fractalfield

GLASTONBURY, UK
1ST DECEMBER - FRIDAY EVENING PRESENTATION
In The GEORGES ROOM, THE GLASTONBURY EXPERIENCE
£13 / £8 concession

2ND DECEMBER - ALL DAY SATURDAY INTENSIVE
in the Heart of the Avalonian Marshland 4 miles outside Glastonbury $40/
£25 concession

EXPERIENCE THE BLISS TUNER, HEART LINK MONITOR
EKG &EEG BIO FEED BACK
See www.soulinvitation.com/hearttunerspecial

visit Dan's site soulinvitation.com

to book please call or email

Louis Standens
UK 44 (0) 777 3 7777 46
standens@onetel.com

or Minna Seppala
UK 44 (0) 7767 67 6384
earth_star@msn.com

Possible accommodation available for last-minute friends wanting to experience this special event !


---
| | |
| --- | --- |
| Sunday, September 3, 2006 | |
---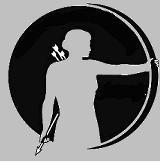 3 Sep 2006 @ 11:09

Thursday evening, September 7, 2006 through Sunday afternoon, September 10, 2006 in South-central Wisconsin.

Women, Wiccans, Witches! The 2nd annual Daughters of Diana Gathering, sponsored by Temple of Diana. Accessible, indoor lodging; Delicious food; Concert; Rituals; Daughters at Play; Vendors; Nationally-known presenters; Drumming and Dancing; Sharing Sisterhood.

For details visit www.templeofdiana.org

Hurry. Registration is Limited. For other information and registration: email gathering@templeofdiana.org.

Presenters include:
Rae Atira-Soncea (Sacred Art, Community Building)
Ruth Barrett (Ritual, Music)
Janet Beeres (Tarot)
Helen Bond (Drumming, Traditional Percussion)
Shelley Graff & Kathy Corocco (Singing in Sacred Circle)
Patricia Monaghan (Reclaiming the Oracle)
Anique Radiant Heart (Singing the Chakras)
Falcon River, Vicki Tree & Wendy Winslow (Amazon Arts, Archery)


---
| | |
| --- | --- |
| Tuesday, March 2, 2004 | |
---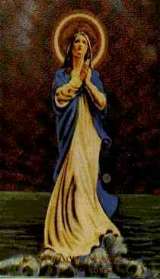 2 Mar 2004 @ 10:00
One of the main annual festivals of Isis in the Egyptian calendar, honoring Queen Isis as the Ocean Star - or Stella Maris, as Mary would later be called in Latin -- the guide and protector of navigators. As the Egyptians identified Isis with the great star Sirius, she was a main beacon point in the sky for Egyptian sailors. And as her heliacal rising - that is, the moment each year when Sirius can first be seen rising in the east just before the rising of the Sun - always fell each year on July 26, the day that heralded the annual Nile flood, Isis in her star role embodied the boundless and eternal loam and fecundity of the river. On the evening of this festival, there were ceremonies and songs on boats that blazed with lamps and colors. This day is also an important time marker. It is now 140 days, or 14 decans (10-day "weeks") until a new flow of red water should begin the next Nile flood on July 26.

Thanks to Dan Furst and his Universal Calendar


---
| | |
| --- | --- |
| Thursday, November 20, 2003 | |
---
20 Nov 2003 @ 12:27
Topic: FAWN 2004 Conference and "Babaylan Spirit and Tradition Series"

when: Thursday, November 20th, 2003, 6:30 to 8:30P

who: Perla Daly, NewFilipina, Inc. and NY/NJ/CT Fil-Am community advocates

where: Elke Aspillera's SOHO Flat, 50 Grand Street-2F, New York City. Corner of West Broadway and Grand Street. From Canal Street, walk to corner of West Broadway and take W.B'way one block north to corner of North-East Corner of Grand Street.

You are welcome to bring associates who are interested in this endeavor.

Agenda:
Part 1. Brief Introduction to emerging concepts of "Babaylan Leadership, Wisdom and Power"
Date and Location of FAWN 2004(which November 2004 weekend and where?)
Discussion of the Conference Title and Speaker Panel Schedule
volunteer co-chairs and committees
Brief Description of Babaylan Spirit and Tradition Series and initial gatherings-
- January 10th, 2004 (small intimate charter meeting)

- Feb 7 and 8th, 2004 2-day symposium

- need place for 2-day symposium

- need volunteers to manage symposium ticketing, Promo and refreshments

Discussion of enlarging participating network

--------------------------------------------
Next Babaylan Network Innovation Meetin:

December 13th, Saturday. 12:30 to 4:30PM
Agenda:
Part 2. In-Depth Introduction to emerging concepts of "Babaylan Leadership, Wisdom and Power"
FAWN 2004
- Committee Co-Chair present findings and proposals

- logistics

- speaker panel and schedule

Babaylan Network Series presentation of Symposium and workshop proposals.
Concept of FAB network


---
| | |
| --- | --- |
| Thursday, July 17, 2003 | |
---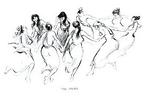 17 Jul 2003 @ 08:15
A Fringe Goddess Conference day Workshop with Letecia Layson ( Women Only ) Day-Long Workshop Tuesday 29th July at the Pilgrim Centre on Magdalene Street

Dress comfortably. No Dance Experience Needed. Bring percussion, drums, rattles, veils and scarves to dance with or adorn yourself or others. Book via Goddess Conference 2-4 High Street or contact Julie Solheim-Roe All Tuesday workshops begin at 10am and end between 4-5pm. 30 Sterling for the day Please bring a packed lunch/ pot luck to share. / Tea and coffee provided.

~ Let the Muses guide your Body:
"To allow your own relationship with the Fates to Dance you ~ Such transpersonal and yet deeply personal Work allows for a body ReMembering of the Ancient Future Dance Temple that is inherent in the blood and bones of all women. The body intelligence which arises from this particular form of Sacred Dance has healed and influenced my life greatly, and I have bared Witness to many women for whom it has altered. This is the opposite of performance dance; It is about the Deeper Inner Dance of all Ages, with Woman supporting and witnessing Woman. This Work can help women release their true beauty and inherent wisdom in an extraordinary and palatable sense." ~Julie Solheim-Roe


---
| | |
| --- | --- |
| Wednesday, July 16, 2003 | |
---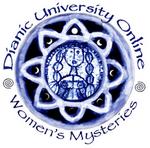 16 Jul 2003 @ 15:33
The University is opened for registrations starting June 21st!

Dianic University Mission Statement:

We believe in bringing together the diverse souls of women from all over the world, to learn and exchange ideas, and to enhance each other. We can widen the collective female imagination through Goddess/Magical studies, connecting peace, work, ecology, freedom, and personal empowerment with happiness. Women united are changing the world for the better.

From: Z
Summer Solstice is upon us in the Northern Hemisphere,and Winter Solstice magical time is in the Southern Hemisphere. We begin our journey around the sun and along the way we learn Dianic Witchcraft.

The Northern awareness is in which I exist, your teacher, so it is a focus for me.The Southern Hemisphere has the opposite weather, my focus last winter when I have created the CD about it titled "Winter." Focusing on any part of her seasons and any part of her planet body is good for everybody.

We will study a body of knowledge,spells and rituals and phylosophy. We travel together , form our desitiny groups ,learn about our place on the Circle of Rebirth. We have worked hard and finally we are ready. Come and register. I cant wait, this is a first for me!

Blessed be! Zsuzsanna E Budapest

Check here for more info about Z and the Dianic Tradition.


---
| | |
| --- | --- |
| Thursday, July 10, 2003 | |
---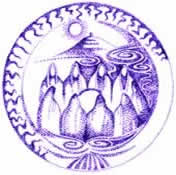 10 Jul 2003 @ 06:37
I posted an article on July 4th about the Goddess Conference in Glastonbury. I will be presenting a women's only all day dance workshop on the fringe Julie Solheim will be with me for the second year!

Come join us:

In ancient times, women prepared for sacred work and community gathering with rites of purification and deepening. Join with other women in an all day journey to prepare to meet the Morgens. Our circle will include information sharing, guided meditation, purification and witness dance. Together we will gently move through the veils of reality allowing the Dance to activate the body's intelligence at a cellular level. From this deep place of bodyknowing we will drop in questions, seeking wisdom that lives in us. Let your body be your guide. Our collective work for the day will culminate in a danced invocation inviting the Morgens to work with us throughout the Goddess Conference. Dress comfortably. Bring percussion, drums, rattles, veils and scarves to dance with or adorn yourself or others.

Check here for Fees and Booking Information.