---
| | |
| --- | --- |
| Wednesday, February 7, 2007 | |
---
7 Feb 2007 @ 13:17
http://www.latimes.com/business/printedition/la-fi-green6feb06,1,1889392.story
By John O'Dell
Times Staff Writer

February 6, 2007

Kermit the Frog may have been right about the difficulties of being green, but a growing number of automakers are trying.

An annual online rating of what's "green" and what isn't, published today, has four new models on its list of the dozen most environmentally friendly vehicles for 2007.

Equally notable, though, is the large number of vehicles that nearly made the list in the Green Book, an environmental guide to cars and trucks by the American Council for an Energy-Efficient Economy in Washington.

"There are a lot of eco-friendly vehicles that just missed the cut" for the top 12 ranking, Green Book author James Kliesch said.

"It used to be the case that the greenest vehicles were a select number of models that stood far above the pack," he said. "Today, the eco-friendly field has become much more crowded, and that's good news for consumers."

Honda Motor Co.'s natural-gas-powered Civic GX was the nation's greenest vehicle for the third time in four years — after being knocked into second place last year by the company's since-discontinued two-seat Insight gasoline-electric hybrid.

Toyota Motor Corp.'s popular Prius, another gasoline-electric hybrid, was second, followed closely by Honda's Civic hybrid.

Two newcomers — Nissan Motor Co.'s Altima hybrid, which went on sale this month, and Toyota's Yaris subcompact — rounded out the top five. The other newcomers are Toyota's Camry hybrid, in seventh place, and Honda's Fit subcompact, in eighth.

A third new subcompact in the market, Nissan's Versa, was one of a growing number of vehicles that scored well but not high enough to make the top rankings.

Kliesch said one version of the Versa fell just behind the 12th-place finisher, Honda's gasoline-powered Civic sedan with a 1.8-liter four-cylinder engine and automatic transmission.

But the Versa has a bigger standard engine than most vehicles in the top rankings and is just a bit heavier and slightly less fuel-efficient than its competition. The combined city and highway mileage ratings for the Yaris and Fit range from 33 to 37 miles per gallon; the best the Versa could do was 32 mpg.

The dozen greenest cars this year are Asian models, blanking out American automakers for only the second time in the 10 years the Green Book has been published. Japanese automakers captured nine of the top 12 positions, and South Korean car companies took the three others.

But the U.S. auto industry, considered by some critics to be a reluctant entrant in the green car race, didn't miss the top ratings for lack of trying, Kliesch said.

Models such as Ford Motor Co.'s Focus and Escape hybrid and several from General Motors Corp. — the Pontiac Vibe and G5, the Chevrolet Cobalt and Aveo and the Saturn Ion — all scored well, he said.

The ratings cover 467 models but a total of 1,336 vehicle configurations. The large number stems from the various combinations of engine and transmission types, as well as emissions systems, with which various models can be equipped. All of those affect the green score.

The score is computed on the basis of each vehicle's fuel economy and emissions, including those deemed unhealthful, smog-causing and contributing to global warming. The scoring also factors in an industry average for pollutants from manufacturing and pollution-related public health costs.

In addition to its top 12 greenest vehicles, the online book rates the "meanest," or least ecologically friendly. It also provides guides to help motorists find the greenest vehicles in various market segments, such as large pickups, mid-size sport utility vehicles and small passenger cars.

The meanest list includes five SUV models with diesel engines, but Kliesch said that changing standards for diesel emissions equipment and the advent of low-sulfur diesel fuel in the U.S. would probably improve diesel's standing in future lists.

The listings are available from the council, a nonprofit environmental lobbying group, at [link] .

john.odell@latimes.com

The greenest and the meanest
The best and worst 2007 vehicles rated on environmental friendliness by the nonprofit American Council for an Energy-Efficient Economy.

Best Model…..Score

Honda Civic GX*…..57

Toyota Prius….55

Honda Civic hybrid….53

Nissan Altima hybrid….48

---

Worst Model….Score

Volkswagen Touareg….14

Mercedes-Benz GL320 CDI…16

Lamborghini Murcielago….17

Jeep Grand Cherokee….17

*Compressed natural gas vehicle fuel economy is given in gasoline-equivalent miles per gallon. Note: Rating depends in part on engine and transmission combination.

Source: American Council for an Energy-Efficient Economy


---
| | |
| --- | --- |
| Thursday, December 15, 2005 | |
---
15 Dec 2005 @ 17:12
"Changing the world for the better takes passion, dedication, information, resources, timeliness and mutual support. Today's activists need to access all that faster than ever before, so Feminist.com puts it at our fingertips." – Gloria Steinem

A DECADE ON THE INTERNET SERVING WOMEN AND GIRLS FEMINIST.COM CELEBRATES 10TH ANNIVERSARY DECEMBER 2005

December 15, 2005 - New York, NY – December 2005 marks the 10-year anniversary of Feminist.com, a thriving online community and the definitive hub for resources and information dedicated to women's equality, justice, wellness and safety. Today, Feminist.com maintains an ongoing and growing appeal, welcoming more than 75,000 visitors each month ! from all over the world, and tens of thousands of sites and search engines link to the site. Like a "feminist Google," Feminist.com facilitates connections between women and the many, varied organizations serving their needs and interests worldwide.

In 1995, at a time when very few organizations - especially women's organizations - had web sites, Feminist.com was launched by a group of twenty-something experts in the fields of activism, law, television, journalism, music, marketing and communications to initiate and facilitate grassroots mobilization and communication around political, health and educational issues related to women.

"When we launched Feminist.com the Internet was in its infancy and young women had few comprehensive resources to educate themselves about feminist issues and ideas, " notes Marianne Schnall, Founder and President of Feminist.com. "I envisioned Feminist.com as a user-friendly space on the Internet w! here women could not only find information they were seeking but they could also connect to other women and women's groups across the country and around the world."

For the last ten years, Feminist.com has provided a pro bono web presence for numerous leading women's organizations and continues to provide a web presence for nascent organizations as they launch, playing a vital role as their link to their constituencies and other interested parties. For groups that already have web sites of their own, Feminist.com helps spotlight and promote their specific campaigns and issues.

As a library, a promoter of activism, a networking engine, and an Internet "home" for women all over the world, Feminist.com advances women-friendly organizations, increases civic involvement, and promotes self-sufficiency, spiritual health and general wellness - always in keeping with the spirit of its mission of "Awareness, Education, Activism and Empowerment."

Feminist.com has won countless awards for its! comprehensive content and resources, and has been reported on extensively in national publications including The New York Times, The Wall Street Journal and Ms. Magazine for its dedication to promoting and sustaining women's well-being.

What the media are saying about Feminist.com: "FEMINIST.COM+WOMEN=POWER. You're a feminist lost in cyberspace; how do you cut through the endless wilds of data and find womyn-friendly space? Go to [link], the guiding light for progressive women on the Web." -- Ms. Magazine

"Check out Feminist.com for a nicely connected resource on a wide range of issues involving women -- activists or not. You'll find everything from health and fitness reports to the latest news on what politicians are up to." -- USA Today Online, "Net Sites of Note"

For more information or media inquiries about Feminist.com, please contact Susan Celia Swan/Mat! t Dunn at swan@swanllc.com or call 212-253-1823. www.feminist.com



15 Dec 2005 @ 02:11
Kohenet Priestess Training Intensive

Rabbi Jill Hammer and Holly Taya Shere will be partnering to create a Jewish priestess training program, Kohenet: A Jewish Priestess Training Intensive, to begin sometime within the next year. Women who are interested in applying to the program should write to info@telshemesh.org.

How We Define the Hebrew Priestess:

A Hebrew priestess is a woman who has chosen to serve the Jewish people through the practice of consciously embodying the Shekhinah, the indwelling Divine Presence. The priestess creates wherever she is a mishkan, a shrine of holiness where space, time, and soul come together in unity.

The Shekhinah is the feminine Divine, immanent soul of creation and transcendent womb of the universe. She is described in the mystical teachings of the Zohar as mother and bride, earth, sea, and apple orchard. She has many faces: some have shined in Jewish tradition for centuries, while others have been lost or erased. Through service, creativity, and fellowship, the Hebrew priestess seeks to recover the faces of the Hebrew Goddess and live them into being. She seeks to reclaim women's wisdom across time, from before the beginning of the Jewish people to the present day.

The original priests of the Israelite tradition cared for the sacred spaces of the people and served as keepers of the connection of earth, season, and spirit. Kohenet seeks to reclaim skills pertaining to sacred space and sacred community . While the women who commit to the priestess way of life may do many kinds of work in the world, they will share the task of bringing together holy space, holy time, and holy ways of being.

The Hebrew priestess acknowledges the earth as her temple, for as the Zohar says, the Shekhinah dwells within the dust of the ground. Though the priestess is rooted in an ancient and specific tradition, she recognizes that she is related to all creation, and seeks to nurture and protect life. She observes the passing of seasons, new moons, and Sabbaths as celebrations of the cycles of nature. The Hebrew priestess, as a keeper of the sacred earth, attempts to reclaim for the Jewish people the nature-based and shamanic elements that lie within Jewish traditions, so that these teachings may serve and guide us.

The Kohenet training program is a two- to four-year course of sacred study through which women engage the Shekhinah's archetypes through ritual, embodied practice, creative work, sacred story, and community. Initiates will learn traditional priestessing tools including ritual-making, dreaming, spirit-journeying, healing, chanting, divining, observation of the earth and seasons, holiday and Sabbath practice, and traditional mitzvot of lovingkindness. Each initiate will craft from these tools a rich and meaningful spiritual practice and a vision for how she will use her skills to serve others.

Two revelations in the wilderness lie at the core of the Jewish people's spiritual experience. One is Sinai: the revelation of text, law, and covenant. The other is the mishkan: a portable shrine representing the earth, within which the Shekhinah reveals Herself. Jewish tradition for centuries has given primacy to the Sinai revelation. We believe it is time to re-invent the mishkan. We ask other women to join us on this transformative journey.


---
| | |
| --- | --- |
| Wednesday, February 11, 2004 | |
---

11 Feb 2004 @ 23:44
If you are looking for a great astrologer, contact Yolanda Valenzuela mercuryrising@sbcglobal.net 323 333 1040


---
| | |
| --- | --- |
| Friday, March 28, 2003 | |
---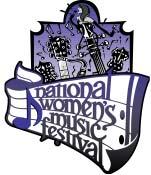 28 Mar 2003 @ 00:35
Through the years, I have run across women who's voices and music has inspired me and helped to shape my world. Here are a few of my favorites:

Ruth Barrett is Dianic high priestess, a Ritualist, and pioneer award winning recording artist of original Goddess songs. For over 23 years, she has been teaching workshops in Dianic witchcraft and leading rituals at festivals and conferences internationally. She is author of WOMEN¹S RITES, WOMEN¹S MYSTERIES: Creating Personal and Group Ritual (summer 2003 release), and is passionate about women's magick.

Shekhinah Mountainwater has served a Radical Muse since the Beginning of Goddess Awakening. She is a priestess, ritualist, author, poet, musician and a fore mother in the Goddess movement since the 1970's.

Jana Runnalls is a renowned singer/musician from Glastonbury, whose Goddess songs and chants are sung by many people around the world. She is a gifted performer singing and playing solo or with Katrina Brown and Glastonbury's Wild Women. She is also a very experienced voice teacher. Her many well-known recent recordings include Return to the Goddess and Lady of the Lake. Look for her in Boston mid-May.

Anna Homler has performed throughout the United States and Europe, including appearances at Los Angeles Contemporary Exhibitions (L.A.C.E.); PS 122; the Kitchen; Dixon Place and the Poetry Project at St. Mark's Church in New York; Supraclub in Prague; Klarinsly in Bratislava, Slovakia; Ketty Do in Bologna, Italy; the Stadtgarten and the Loft in Koeln, Germany; and the Melkweg and the Stedelijk Museum in Amsterdam. From 1990 to 2000 she participated in such international festivals as Sonic Disturbance at the Cleveland Public Theatre; New Music America in Montreal; the Tegentonen Festival at the Paradiso in Amsterdam; Milanopoesia in Milan, Primavera Jazz Festival in Sardinia, the Internationales Treffen Muiskerinnen in Aachen; Het Vertel Festival in Gent, Belgium; Voices Festival in Innsbruck, Austria; Spoken Word Festival in Bruessels, Belgium; Dissidentent Festival in Rotterdam, Holland; the Moers Festival in Moers, Germany; the Festival International des Musiques Actuelle in Nancy, France; Musique Actuelle in Victoriaville, Quebec; Music Triennale Koeln, Koeln, Germany and the LMC Festival, at the South Bank, London.

Homler's music first became known in the 1980s with her Breadwoman cassette, a collaboration with Steve Moshier, released on High Performance Audio in the U.S. Her debut CD Do Ya Sa'di Do was relased on amf, an independent German label, in 1992. In 1994 she was featured on sugarconnection: alien cake on No Man's Land and in 1995 on Macaronic Sines, a collaboration with Geert Waegeman and Pavel Fajt on the Belgian label Lowlands. In 1996 she released Silver Bowl Transmission with Voices of Kwahn on North/South in the U.K. In 1997 she released peninsular enclosure on Swarf Finger with the Voices of Kwahn. Her music was also included in Iris, a compilation of women's vocal music on the French label Prikosnovenie. In 1997 a recording of her live performance with Waegeman and Fajt was released as Corne de Vache on Victo in Canada. She is currently working on House of Hands, to be released on ND in January, 2001.

Carolyn Hillyer is a truly Goddess inspired artist, musician, writer and performer who lives with her partner Nigel Shaw and family on the wild hills of Dartmoor in southwest England. Her artwork and music have delighted Conference goers for many years and this year she will share new music with us. Among her most well-loved recordings are the recent Cave of Elders: A Soul Journey for Women, Old Silverhead: Songs and Initiations of Womanhood and Songs of the Forgotten People (with Nigel Shaw).

Judy Piazza has been exploring music and sound since a young age. A percussionist, singer/songwriter, multi-instrumentalist, recording artist, music therapist, and educator, she performs, facilitates workshops, and teaches nationally/internationally at conferences, retreat centers, workshops, schools, and festivals. Judy is founder of Resonance & Rhythms, artistic director and founder of the frame drum ensemble Bendira, and member of the Michigan-based percussion ensemble Repercussions. Her educational background and experience is in music therapy. Influences and inspiration by such percussionists as Glen Velez, Ubaka Hill, Allessandra Belloni, and Paul Newham have led her to the power of pulse through hand drums and percussion as well as to the sonic possibilities and healing aspects of voice. Currently the program coordinator of Upland Hills Ecological Awareness Center in Michigan, Judy facilitates rhythm and song circles for all ages and uses her love of music, sound and rhythm to nurture community, as well as to communicate gentle yet powerful messages regarding relationships to our self, each other, and to our Earth.

Julie Felix is a wonderfully accomplished singer/songwriter whose career began with the protest songs of the 1960s and 70s continuing into the Goddess songs of the 90s and 00s. Julie is a regular performer at the Goddess Conference delighting audiences with her songs and chants, encouraging us all to sing our hearts out for the Goddess. Her numerous CDs include Branches in the Mist and Fire - My Spirit. She lives in Hertfordshire and spends much of the year travelling and performing worldwide.

You can see many of these women at The Goddess Conference in Glastonbury, England, Goddess 3K, The National Women's Music Festival or at Michigan's Womyn's Music Festival.

Or you can sample music or order cd's from many other women here:

Ladyslipper is a non-profit organization whose primary purpose is to heighten public awareness of the achievements of women artists and musicians, and to expand the scope and availability of recordings by women.

We publish the world's most comprehensive Catalog & Resource Guide of Music by Women. Our annotated catalog contains information about an expansive variety of female musicians, writers, performers and composers, plus a section devoted to the musical contributions of non-sexist men, as well as video recordings, songbooks and music-related books -- over 1500 titles altogether. We have been publishing a printed catalog since 1976; on our 20th birthday, we were delighted to present our entire catalog on-line! Thousands of our selections include music samples for listening on-line.

Ladyslipper is also a small independent label; our purpose is to further new musical and artistic directions for women musicians.

Being on-line allows us to present some additional services to you, such as our Artist Information Pages, which contain expanded bibliographical information about some of the artists whose work appears in our catalog.

WRPM's 25th year starts on December 6th 2002

It was set up by Nicolle Freni and Tierl Thompson as part of the Women's Art Collective in 1977. Caroline Hutton bought it in 1979, and ran it as a sole trader enterprise, distributing many radical and feminist titles into larger music stores and bookshops as well as developing direct sales through mail order, women's music festivals and womens' events, peace festivals, conferences and other events.

Over the years, WRPM has built up a network of supportive and loyal followers introducing new musicians and innovatory work to the public. After 20 years Caroline gave up carting music around on public transport, setting up stalls at events all over the country, and has turned her attention to other things.

The WRPM archive containing copies of everything that passed through her hands, including vinyl, tapes, CDs and books, has been lodged with the City of Birmingham Library. WRPM is already referenced in the evolving canon of studies of music, sexuality and gender such as Frockrock by Mavis Bayton (OUP 1998) as well as the trade journals and directories.

In 1999 WRPM was taken on by Hilary Friend, based in Manchester and she is continuing the Archive. The website was launched in 2001 and reaches customers and supporters from Brazil to Poland to Australia.

WRPM is now a not-for-profit company limited by guarantee. It aims to make music by women available to a wider public through the sales and distribution of music performed, composed and wherever possible produced by women, by supporting up women's music events and supplying educational resources.

WRPM offers a catalogue of recordings (CDs and tapes), books and resource packs in 12 main sections, including acappella, feminist and political, folk, world music.and women composers from the 11th century to the present day. Whether you like listening to music, you're a woman musician, we hope you find something of interest to you too. Do visit the WRPM Forum to tell the world about your interests and about WRPM in this anniversary year.

If you would like to have a WRPM stall at your event or WRPM stock in your library or shop, or with any other enquiry, do make contact by phone, email or post.

WRPM is at 7 Thornbridge Avenue, Chorlton, Manchester, UK


---
| | |
| --- | --- |
| Thursday, March 13, 2003 | |
---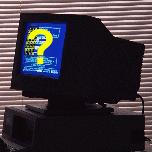 13 Mar 2003 @ 21:00
Marylaine Block, your "librarian without walls", puts out a great weekly newsletter called Neat "New Stuff I found On the Web This Week". I always find something that is extremely useful and/or interesting. Take a look at this week's issue for some really neat stuff!


---
| | |
| --- | --- |
| Tuesday, March 4, 2003 | |
---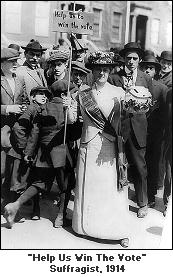 4 Mar 2003 @ 11:22
March is National Women's History Month,
The National Women's History Project In 1980, the National Women's History Project (NWHP) was founded in Santa Rosa, California, as a nonprofit corporation by Maria Cuevas, Paula Hammett, Molly Murphy MacGregor, Bette Morgan, and Mary Ruthsdotter.

More from the site:

90 years ago a small group of women organized a parade that would help change the U.S. Constitution and win political power for half of the American population. On March 3, 1913, a band of suffragists in Washington D.C. staged such a remarkable demonstration for women's rights that it has long been acknowledged as one of the high points in the 72-year drive for Votes for Women in the U.S.

Another place to visit with great info and links, is the Feminist Majority website

By changing the focus of the larger suffrage movement from campaigns in the states to federal action on a Constitutional amendment, Alice Paul, Lucy Burns, and their Congressional Committee of the National American Woman Suffrage Association led the way towards the final national enfranchisement of women. The charismatic Alice Paul was 28 years old and her colleague, the brilliant and courageous Lucy Burns, was 33.

If you are interested in keeping up in the academic world on Women's Studies check here.


---
| | |
| --- | --- |
| Monday, February 17, 2003 | |
---
17 Feb 2003 @ 23:31
I didn't play much with dolls when I was a young girl that I can remember. Much more interested in chasing lizards. Here is a doll that I might have enjoyed. Directly from the outback, Lee Duncan has been creating Feral Cheryl since 1995.

"34 cm vinyl doll runs barefoot, dreadlocks her hair with coloured braids and beads, wears simple rainbow clothes, has piercings and a range of tattoos, and even a bit of natural body hair. Her motto is "Live Simply, Run Wild". Her only accessories: a bag of home grown herbs*, a sense of humour and a social conscience. Each Feral Cheryl doll is individually crafted with a variety of coloured beads, bindis and a range of tattoos, so there are no two exactly the same. * the doll comes with a small stash of dried basil. "

Feral Cheryl is a political activist with her own ezine Going Feral More >


---
| | |
| --- | --- |
| Thursday, February 13, 2003 | |
---

13 Feb 2003 @ 00:53
At the start-up of Flemming'sblog, he posted an article which I liked.

Thanks to Flemming and Raymond Powers, who helped me get this blog launched today! More >