---
| | |
| --- | --- |
| Friday, June 22, 2007 | |
---
22 Jun 2007 @ 00:19
I think this is pretty amazing!

Gene2Music Converting genome-encoded protein sequences into musical notes allows researchers to perceive previously unrecognizedpatterns, just as mapping and GIS allows people to perceive patterns underlying data.


---
| | |
| --- | --- |
| Tuesday, June 19, 2007 | |
---
19 Jun 2007 @ 06:38
In the Dianic tradition, on Summer Solstice we celebrate Goddess as
Mother/Maker and the diverse ways we create in our lives. Through movement,
trance and ritual enactment, we will work the power of fire in its many
aspects and applications: Fire as the power of the will, fire as a healing
power. Because of the possible intensity during this ritual, younger
children's participation will be limited to daughters 11 and older.

Place: Topanga Canyon (Indoors) Donation Requested: $13.00-$9.00 (sliding
scale) No woman is turned away for lack of funds. *All proceeds help fund
COA's community rituals and special events.

WHAT TO BRING:
*A red or orange jar candle (all candles must be in a holder)
*Healthy vegetarian food and/or drink to share (absolutely no alcohol
please)
*Plate, cup, utensils for the feast (In honor of our Earth Mother COA will
not provide paper goods)
*Wear comfortable festive clothing and supportive shoes (the floor at the
community house is terrible for bare feet)
Optional: Decorations for our communal altar - flowers in vases are always
welcomed

RSVP: COArsvp@gmail.com
Please leave a message including your name, phone number and the number of
women you plan to bring. Let us know if you or your guests are newcomers,
and if you or your guests will be bringing girls under 17. Womyn only.

FOR NEWCOMERS:
Newcomers are warmly welcomed! We want your experience to be optimal so we
have created these guidelines in your interest. Women new to Goddess
spirituality must be advised that the ritual is a participatory religious
service and is not structured to be an introduction to the Goddess of to
Feminist Witchcraft. The following books are suggested reading before
attending a public ritual: The Spiral Dance by Starhawk [link],
The Holy Book of Women's Mysteries by Z Budapest [link],
Ariandne's Thread by Shekhinah Mountainwater
http://shekhinah.net'Invocation to Free Women' (audiocassette) by Ruth
Barrett [link] and Felicity Flowers, Women's Rites Women's
Mysteries by Ruth Barrett [link] . These are available
at the COA Store or your local book store. If you are planning on bringing
newcomers to the ritual, please be responsible to them and COA by preparing
your guests in advance. Give your guests a general idea of what to expect so
that they can participate in benefit of themselves and all women present.

RITUAL LOCATION:
The Topanga Community House, 1449 North Topanga Canyon Blvd., in Topanga
Canyon. Please RSVP before Thursday to COArsvp@gmail.com with including your name, telephone number, and how many women you plan to bring. This is a participatory ritual is for serious seekers only. Once the circle is cast we cannot admit latecomers, so please arrive on time, Doors open at 6:30pm and will be locked at 7 pm. Carpool if possible.

DIRECTIONS:
From Pacific Coast Highway (Hwy .1): Turn onto Topanga Cyn. Blvd. and drive
into the canyon. 2 miles past the town you'll see the Community House sign
on your right. Drive up the hill to the hall and park. From the 101 Freeway
-Exit Topanga Cyn. Blvd. South and continue into the canyon for 5.9 miles.
When you see the "Pat's Topanga Grill" on your right you have about half a
mile to go. You'll see the sign for the Community House on your left. Drive
up the hill to the hall and park

*2007 Ritual Schedule*
Lammas: July 28 in Topanga
Autumn: Sept. 22 in Topanga
Crone Encounter: Oct. 20 in Topanga
Winter: Dec 22 in Topanga


19 Jun 2007 @ 06:30
An introductory experience of O'AhSa™

Join us in a Womyn's all-inclusive 1 day Spiritual Sojourn
Date: July 21, 2007
Location: The Goddess Temple of Orange County
17905 Sky Park Circle, Suite A, Irvine, CA 92614
Time: 9:00 a.m. to 9:00 p.m.

Cost: $150 pre-registration by June 20th*, $200 at the door. Price includes two meals (lunch and dinner). Pre-registered participants receive a special ritual preparation kit including a Kemetic astrological chart. Wear comfortable clothes

Allow our Kemetic Priestesses and Spiritual Activators to midwife your Primal Vibrational rebirth. Now is the time to release old patterns that no longer serve you while affirming your connection to the Universal Umbilical. As the power of O'AhSa™ is revealed through sacred breath, drums, totems, dance and movement, you will experience and connect to your own spiritual center. This one-day activational sojourn is an introduction to the ancient Kemetic rites of Surrender, Activation, Transformation, and Awaken.

This is a unique opportunity is offered as a prelude to The Ancient Rite of O'AhSa™ a 4-day fully inclusive retreat. Experiential journeys facilitated by dynamic community leaders and activators from around the world provide you with powerful tools culminating in the experience of the O'AhSa™ Rite itself.

Join us as and experience an initiation process that will profoundly impact your life on all levels; spiritual, emotional, mental and physical!

· HaVla, O'AhSa™ and Kemetic Vibrational Attunement by MaShiAat Oloya Tyehimba-Garnett, Kemetic Queen Mother, Priestess of Oya & Dianic HP

· Nu Tradition Afrikan Dance; Free your body and soul with Queen our dynamic Long Beach Community Spiritual Leader, Activist, and Executive Director of Ancestors' Daughters.

· Animal Medicine and the primal connection to the Yoniverse by Letecia Layson, Priestess of Isis, FOI/TOI, High Priestess of Diana, Circle of Aradia

· Earthbeat/Heartbeat and The Drum by: Nahi Akinola Warrior Priestesses of the Drum and co-founder of Echoes in Rhythm.

To register or for more information, please email Bridget at Rabbit63@aol.com or visit: www.kindredofshiendra.org

www.kindredofshiendra.org/oahsa.htm

*Minimum number of participants is 20 pre-registered before June 20th.


---
| | |
| --- | --- |
| Saturday, March 17, 2007 | |
---
17 Mar 2007 @ 01:20
Constancia Salinas Layson, 86, beloved wife, mother, grandmother, and friend to all (AKA Tia Conching and Manang Connie) died on March 3, 2007, in Cathedral City, CA of stomach cancer. She was born January 29, 1926, in Tacloban City, Philippines. Her careers were varied, having worked as a censor for the U.S. Army during WWII, an elementary school teacher, a beautician, and a nurse's aide. She was honored as a lifetime member of the American Legion Auxiliary. Her passions included pets, organic gardening, Filipino cooking, and solving world problems by writing to politicians.

She was preceded in death by her husband of 44 years, John Conijar Layson. She is survived by five children:

Carolina Goodman (Sherman Oaks), Jesusa Langdon (Huntington Beach), John "Sonny" Layson, Jr. (Cathedral City), Letecia Layson (Ojai), and Dennis Layson (Desert Hot Springs); nine grandchildren, nine great-grandchildren, and her sisters, Francesca "Panching" Lozada (San Diego) and Elisa Salinas (Tacloban City, Philippines).

Visitation will be Sunday, March 11, 2007 from 1:00-4:00 p.m., with a rosary/novena at 2:00 p.m. at Wiefels Mortuary, 690 S. Vella Road, Palm Springs. Funeral Mass will be held on Monday, March 12, 2007, 11:00 a.m., at The Chapel at St. Theresa's Church, 2800 E. Ramon Road, Palm Springs. Burial will follow at Palm Springs Cemetery, 31705 Da Vall Drive, Cathedral City. The American Legion Auxiliary will sponsor a memorial reception at 400 N. Belardo Road, Palm Springs.
Published in The Desert Sun on 3/9/2007.

Guestbook


---
| | |
| --- | --- |
| Thursday, February 15, 2007 | |
---
15 Feb 2007 @ 02:37
I arrived in Oakland on Friday, 2/11. An easy flight from Los Angeles. I spent a few hours at the Motherhouse of the Kinderd of ShiEndra I am here until we leave for Pantheacon Friday 2/16-19

I had a great time with Ariel Spilsbury in San Rafeal. Saturday were were off to Slide Ranch where we circled with the 13 Moon Oracle women of Marin celebrating the Primal Goddess. Thank you so much Ariel and all the women for your warm and healing welcome!

Monday was my 53 Birthday. There was a house meeting and a visit from Leilani and Patrice from Daughters of the Goddess

Tuesday Z Budapest went to get her hip looked at. We are waiting to hear what she found out. I also spoke with Rabbit who will also be at Pantheacon

Bridget arrived from Circle of Aradia who helped to organize our events for Pantheacon both this year and last.


---
| | |
| --- | --- |
| Wednesday, February 7, 2007 | |
---
7 Feb 2007 @ 13:17
http://www.latimes.com/business/printedition/la-fi-green6feb06,1,1889392.story
By John O'Dell
Times Staff Writer

February 6, 2007

Kermit the Frog may have been right about the difficulties of being green, but a growing number of automakers are trying.

An annual online rating of what's "green" and what isn't, published today, has four new models on its list of the dozen most environmentally friendly vehicles for 2007.

Equally notable, though, is the large number of vehicles that nearly made the list in the Green Book, an environmental guide to cars and trucks by the American Council for an Energy-Efficient Economy in Washington.

"There are a lot of eco-friendly vehicles that just missed the cut" for the top 12 ranking, Green Book author James Kliesch said.

"It used to be the case that the greenest vehicles were a select number of models that stood far above the pack," he said. "Today, the eco-friendly field has become much more crowded, and that's good news for consumers."

Honda Motor Co.'s natural-gas-powered Civic GX was the nation's greenest vehicle for the third time in four years — after being knocked into second place last year by the company's since-discontinued two-seat Insight gasoline-electric hybrid.

Toyota Motor Corp.'s popular Prius, another gasoline-electric hybrid, was second, followed closely by Honda's Civic hybrid.

Two newcomers — Nissan Motor Co.'s Altima hybrid, which went on sale this month, and Toyota's Yaris subcompact — rounded out the top five. The other newcomers are Toyota's Camry hybrid, in seventh place, and Honda's Fit subcompact, in eighth.

A third new subcompact in the market, Nissan's Versa, was one of a growing number of vehicles that scored well but not high enough to make the top rankings.

Kliesch said one version of the Versa fell just behind the 12th-place finisher, Honda's gasoline-powered Civic sedan with a 1.8-liter four-cylinder engine and automatic transmission.

But the Versa has a bigger standard engine than most vehicles in the top rankings and is just a bit heavier and slightly less fuel-efficient than its competition. The combined city and highway mileage ratings for the Yaris and Fit range from 33 to 37 miles per gallon; the best the Versa could do was 32 mpg.

The dozen greenest cars this year are Asian models, blanking out American automakers for only the second time in the 10 years the Green Book has been published. Japanese automakers captured nine of the top 12 positions, and South Korean car companies took the three others.

But the U.S. auto industry, considered by some critics to be a reluctant entrant in the green car race, didn't miss the top ratings for lack of trying, Kliesch said.

Models such as Ford Motor Co.'s Focus and Escape hybrid and several from General Motors Corp. — the Pontiac Vibe and G5, the Chevrolet Cobalt and Aveo and the Saturn Ion — all scored well, he said.

The ratings cover 467 models but a total of 1,336 vehicle configurations. The large number stems from the various combinations of engine and transmission types, as well as emissions systems, with which various models can be equipped. All of those affect the green score.

The score is computed on the basis of each vehicle's fuel economy and emissions, including those deemed unhealthful, smog-causing and contributing to global warming. The scoring also factors in an industry average for pollutants from manufacturing and pollution-related public health costs.

In addition to its top 12 greenest vehicles, the online book rates the "meanest," or least ecologically friendly. It also provides guides to help motorists find the greenest vehicles in various market segments, such as large pickups, mid-size sport utility vehicles and small passenger cars.

The meanest list includes five SUV models with diesel engines, but Kliesch said that changing standards for diesel emissions equipment and the advent of low-sulfur diesel fuel in the U.S. would probably improve diesel's standing in future lists.

The listings are available from the council, a nonprofit environmental lobbying group, at [link] .

john.odell@latimes.com

The greenest and the meanest
The best and worst 2007 vehicles rated on environmental friendliness by the nonprofit American Council for an Energy-Efficient Economy.

Best Model…..Score

Honda Civic GX*…..57

Toyota Prius….55

Honda Civic hybrid….53

Nissan Altima hybrid….48

---

Worst Model….Score

Volkswagen Touareg….14

Mercedes-Benz GL320 CDI…16

Lamborghini Murcielago….17

Jeep Grand Cherokee….17

*Compressed natural gas vehicle fuel economy is given in gasoline-equivalent miles per gallon. Note: Rating depends in part on engine and transmission combination.

Source: American Council for an Energy-Efficient Economy


---
| | |
| --- | --- |
| Friday, January 12, 2007 | |
---
12 Jan 2007 @ 18:14
You are The High Priestess
Science, Wisdom, Knowledge, Education.
The High Priestess is the card of knowledge, instinctual, supernatural, secret knowledge. She holds scrolls of arcane information that she might, or might not reveal to you. The moon crown on her head as well as the crescent by her foot indicates her willingness to illuminate what you otherwise might not see, reveal the secrets you need to know. The High Priestess is also associated with the moon however and can also indicate change or fluxuation, particularily when it comes to your moods.
What Tarot Card are You?
Take the Test to Find Out.
---
| | |
| --- | --- |
| Thursday, January 11, 2007 | |
---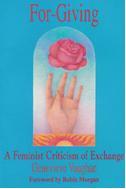 11 Jan 2007 @ 17:21
Thanks to Flemming, I have a brand new donation button on the sidebar of my weblog.

My work and life are supported by Gifts from people who benefit and believe in the work I do in the world.

If you would like to give a Gift of Gratitude, please feel free to click away on the Donation button.




<< Newer entries Page: 1 2 3 4 5 ... 20 Older entries >>
"In chaos theory, the edge is the meeting point between order and chaos, between the known and the unknown. In nature it is where creativity and self-organizing happen. It is where new information is created."

Dana Zohar & Ian Marshall

Previous entries
2007-06-22
2007-06-19
2007-03-17
2007-02-15
2007-02-07
2007-01-12
2007-01-11
2006-11-27
2006-09-03
More ..

Mon
Tue
Wed
Thu
Fri
Sat
Sun
1
2
3
4
5
6
7
8
9
10
11
12
13
14
15
16
17
18
19
20
21
22
23
24
25
26
27
28
29
30
"Dancing is just discovery, discovery, discovery."

Martha Graham, Blood Memory