A Quote:

Plunge boldly into the thick of life. (Goethe)
Letecia lives in Ojai, where the time now is:
06:28AM


Unique Readers:


Recent Search Engine Searches:

Primarily
Public Domain

Everything I've written here is hereby placed in the public domain. The quotes from other people's writings, and the pictures used might or might not be copyrighted, but are considered fair use. Thus the license here would best be described as:
Primarily Public Domain.
---
WebLog Resources:
NCN NewsLogs
Weblogs.com
blo.gs
Technorati
Organica
DayPop
Blogdex
PopDex
Blogging Ecosystem
BlogTree
BlogStreet
BlogWise
BlogChalking
Wander-Lust
---
| | |
| --- | --- |
| Tuesday, March 25, 2003 | |
---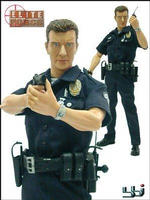 25 Mar 2003 @ 08:46
Look Out LAPD is going cyber!

Bob Brewin writes:

Believing that heightened homeland security requirements demand higher-bandwidth communications systems for public safety agencies, the Los Angeles Police Department plans to install 27 wireless local area networks (WLANs) at police stations throughout the city in the next three months, according to Roger Ham, deputy chief for communications at the LAPD.

Check here for the entire article.


---
| | |
| --- | --- |
| Sunday, March 16, 2003 | |
---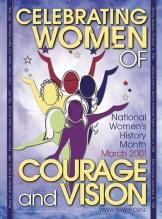 16 Mar 2003 @ 06:49
I recently discovered this website. Physically located in Seneca Falls, New York, it is regarded as the birthplace of women's rights in America. The first women's rights convention was held here in 1848.

So far to date there are 195 women, both living and dead, who have been inducted. Check here here for a detailed list.

""We hold these truths to be self-evident that all men and women are created equal........." With these words a dream was given life in historic Seneca Falls, New York, the Birthplace of Women's Rights. Here, in 1848, Elizabeth Cady Stanton (a Seneca Falls resident), Lucretia Mott and 300 other women and men held the first Women's Rights Convention. The Declaration of Sentiments, modeled after the Declaration of Independence, was presented and passed by the convention. These resolutions included among other demands, that women have the right to vote. The struggle for women's rights had begun.

Seventy-two years later in 1920, the 19th amendment to the Constitution of the United States was ratified, which gave women many rights, including the right to vote. It had been a long, hard fight by women and men who believed in the equality and rights of women.

The women and men of Seneca Falls created the National Women's Hall of Fame in 1969, believing that the contributions of American women deserved a permanent home. In 1979, after a major fundraising drive, the Hall purchased an historic bank building in the heart of the Seneca Falls Historic District, renovating it to house the Hall's permanent exhibit, artifacts of historical interest, and offices."

I have many wonderful women in my life. If you do and would like to nominate them for the Hall of Fame, here is the criteria.

Don't forget to honor the great women in your lives this month!


---
| | |
| --- | --- |
| Friday, March 14, 2003 | |
---

14 Mar 2003 @ 17:22
By Holland Cotter New York Times February 25, 2003

Iraq has hundreds of thousands of archaeological sites. Some 10,000 have been identified, but only a fraction have been explored. Any of them could change what we know about human history, as past excavations have done. Some have already revealed the world's earliest known villages and cities and the first examples of writing.

The country is also one of the prime centers of Islamic art and culture. It is home to some of the earliest surviving examples of Islamic architecture -- the Great Mosque at Samarra and the desert palace of Ukhaidar -- and it is also a magnet for religious pilgrimage. The tombs of Imam Ali and his son Husein, founders of the Shiite branch of Islam, at Najaf and Karbala, are two of the most revered in the Muslim world.

During the Persian Gulf war in 1991 at least one major archaeological monument, the colossal ziggurat of Ur, was bombed. Shock from explosions damaged fragile structures like the great brick vault at Ctesiphon, and the 13th-century university called the Mustansiriya in Baghdad. These are among the sites most at risk from war.

The article ends stating:

"If any of the holiest Shiite shrines at Karbala, Najaf or Kadhumain are hit, we can only expect a very angry reaction from Muslims everywhere," said Zainab Bahrani, who was born in Iraq and teaches Islamic art at Columbia University. "It would be like bombing St. Peter's in Rome."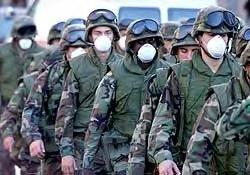 14 Mar 2003 @ 09:13
NATIONAL GUARD DEPLOYMENTS: STATE BY STATE
The Associated Press / Department of Defense

As war with Iraq looms and the war on terror continues, National Guard members and military reservists are being called up in greater numbers, with some states being hit harder than others by the deployments.

Click on the map below to see how many reservists have been activated from your state:


---
| | |
| --- | --- |
| Friday, March 7, 2003 | |
---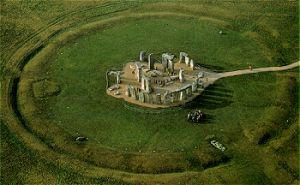 7 Mar 2003 @ 14:32
I am a huge stone circle fan. When this story appeared from the Discovery Channel. I had generally heard that Stonehenge was more associated with men more than women. According to Jennifer Viegas, Discovery News:

Feb. 28, 2003 —The design of Stonehenge, the 4,800-year-old monument in southwestern England, was based on female sexual anatomy, according to a paper in the current Journal of the Royal Society of Medicine.

The theory could explain why the ancients constructed Stonehenge and similar monuments throughout the United Kingdom.

Anthony Perks, a professor emeritus of obstetrics and gynecology at the University of British Colombia in Vancouver, and a doctor at the university's Women's Hospital, first thought of Stonehenge's connection to women after noticing how some of the stones were smooth, while others were left rough.

OK, so then Anthony goes on to say:

Thinking how estrogen causes a woman's skin to be smoother than a man's, the observation led Perks to further analyze the monument in anatomical terms.

He noticed how the inner stone trilithons were arranged in a more elliptical, or egg-shaped, pattern than a true circle. Comparing the layout with the shape of female sexual organs showed surprising parallels.

Perks believes the labia majora could be represented by the outer stone circle and possibly the outer mound, with the inner circle serving as the labia minora, the altar stone as the clitoris and the empty geometric center outlined by bluestones representing the birth canal.

I honestly had not considered these details about stonhenge before. Next time I am across the pond, I will be more inclined to check it out for myself.

I understand there is some concern about a roadway that is being built near the site that might cause damage to this ancient site. Check here for more details and how you might help to preserve this ancient sacred site.

If you are not inclined to travel, perhaps you might like to visit America's Stonehenge:

Built by a native American culture or a migrant European population? No one knows for sure. A maze of man-made chambers, walls and ceremonial meeting places, America's Stonehenge is one of the oldest man-made construction in the United States. (over 4000 years old). Archaeological Excavation at the site has uncovered an amazing range of historic and pre-historic artifacts-from stone tools, pottery and ancient old world scripts to 18th and 19th century house wares, and manacles (possibly removed from slaves who used the site as a stop on the underground railroad in the 1830's and 1840's.

Along with it's astronomical alignments, America's Stonehenge continues to be one of the most fascinating archaeological discoveries of the century

You can actually rent out the henge for your next event.

Take a look at this link to learn more about Archeoastronomy.




<< Newer entries Page: 1 2