A Quote:

If we weren't all a little crazy, we'd go nuts.
Letecia lives in Ojai, where the time now is:
01:36AM


Unique Readers:


Recent Search Engine Searches:

Primarily
Public Domain

Everything I've written here is hereby placed in the public domain. The quotes from other people's writings, and the pictures used might or might not be copyrighted, but are considered fair use. Thus the license here would best be described as:
Primarily Public Domain.
---
WebLog Resources:
NCN NewsLogs
Weblogs.com
blo.gs
Technorati
Organica
DayPop
Blogdex
PopDex
Blogging Ecosystem
BlogTree
BlogStreet
BlogWise
BlogChalking
Wander-Lust
---
| | |
| --- | --- |
| Wednesday, April 20, 2005 | |
---
20 Apr 2005 @ 13:04
I thought to post more from this trip...and as Life has her way of organizing events, timing, people, etc in the perfect right pace, it seems I am not able to access my email in the ways I would have liked.

I am in fact posting this blog entry in the basement of the UN awaiting the NGO coalition briefing. It will be the first one I am attending, but I expect a lively conversation to take place.

Last night at the Women's Caucus, the issues of wording needing to be addressed by the women was framed by a summary of thoughts that have been building and adjusting over the course of the process that began on Monday, April 12.

As a new participant, this all seems overwhelming. So much information, so many people. The range of emotion I find myself traveling through during the day has me restless and tired by the time I reach FC2 47th St, Brooklyn. The trip from the UN to Brookln takes about 1.5 hrs each way (including train and walking).

People of all colors, languages and ages flow through the halls. In a strange way I feel at home with this process. I often find myself flashing on Star Trek, with all the different alien species on board ships, working together.

More later....the process begins. Marta will arrive soon and I will get another dose of orienting myself in this international arena.


---
| | |
| --- | --- |
| Wednesday, December 15, 2004 | |
---
15 Dec 2004 @ 03:50
It seems so long since I have posted. I am distracted by many things in life. Many details undone. I wonder am I running away, or running to that next phase of awakening.

My heart seems filled with paradoxical feelings. Thoughts rule, when Knowing seems to speak a different reality.

Winter is almost here. A meteor shower splashes wishes across the dark night sky. Do I dare speak the truth, share the need, not as a victim, but simply as one born in a body filled with humanity? Can I even whisper the ache that has been in my heart? On the surface, old pain piled on top of innocence.

I feel as if I will burst, dying to Life.

How long have I tried to escape, to ignore what needs doing, to let go, to come home, to trust... Love?


---
| | |
| --- | --- |
| Wednesday, September 29, 2004 | |
---
29 Sep 2004 @ 21:36
The Iseums of Isis Pelagia, Queen of Heaven, Vox Aletheia,
the Lady of Mystery, and Bunni Hotep,
the Temple of Isis Los Angeles and Long Beach WomanSpirit
invite you to join us in Ritual
to celebrate the visit of
Olivia Robertson, co-founder of the Fellowship of Isis,
to Southern California
Saturday 2 October 2004, 11AM

KNOWING YOUR HEART
Bringing Our Best Selves to Service of the Goddess

Our heartbeats
are the music for the dance of our lives
Let the vibrations of our beating hearts draw
us together to heal the hurts and discover the
beauty and magic of knowing what truly
lies within, and the gifts the Goddess
has for us as we follow her wis-
dom. In so doing, we may
manifest our best selves
to enrich our lives and
our service to the
Goddess

Place: Unitarian Church, Long Beach, 5450 Atherton
(just west of Bellflower between the 405 and 7th Street)
Please RSVP by email so we'll know how many chairs to set up!!
Donations gratefully accepted to help pay for our space rental.
Event not sponsored by Unitarian Church
CONTACT LAURA AT ISISHAZEL@YAHOO.COM FOR QUESTIONS

---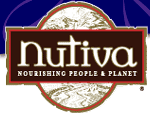 29 Sep 2004 @ 00:38
Wow, it has been a long time since I blogged. Where to begin.

Today, one of my old housemates, John Roulac, of Nutiva stopped by to visit. He let me know:

From:
Hemp Food Industry Wins 3-Year Battle
From a Times Staff Writer
The Los Angeles Times
September 28, 2004

The hemp food industry declared victory Monday in its three-year battle over the federal government's effort to ban sales and consumption of bread, protein powders and other food products made from the psychoactively benign botanical cousin of marijuana.

Federal officials declined to appeal a February ruling by the U.S. 9th Circuit Court of Appeals rejecting the Drug Enforcement Administration's attempts to block sales and consumption of hemp foods.

"It's a great legal victory," said John W. Roulac, chief executive of Nutiva, a Sebastopol, Calif., producer of hemp protein powder and nutrition bars.

Boosters say that hemp seeds and oils contain only trace amounts of tetrahydrocannabinol, or THC, the intoxicating ingredient in cannabis, but are loaded with omega-3 fatty acids and other helpful nutrients.

Copyright 2004 Los Angeles Times

Congratulations, John!

Well just in time too. Christiane Northrup, MD gave a plug for two Nutiva products in her August 2004 eletter


---
| | |
| --- | --- |
| Friday, June 11, 2004 | |
---

11 Jun 2004 @ 16:09
It has been a long time since I played around on NCN I think it was a post I got on the NCNCulture elist from a cyber friend who may be going homeless. Within a 48hr period his "Angels" intervened. I was glad to get the news.

I started looking around and through the people listing from 124 countries, making connections with the people I know either by in person contact or virtually.

With Ming in France and Julie in England, my Synchronicity Network has gone global!

Hello World...I'm back!


---
| | |
| --- | --- |
| Wednesday, June 9, 2004 | |
---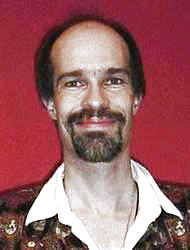 9 Jun 2004 @ 18:29
Annie B. Bond, Executive Producer of Care2's Healthy Living content, wrote an article called Counteracting Pictures of Torture in a recent ENewsletter Vol. 3, Issue 27 - June 8, 2004 Annie writes:

"Call it serendipity, but a poem by an unknown author came to me in the mail the other day called "We Are The New Civilization." I am impressed at how it offers a new compass for human behavior, and best of all my daughter's eyes lit up when she read it herself. Maybe yours will, too?"

I followed the link to read the full article where it traces the poem to a newsletter Always in Season, by Donna Henes

The unknown author is our very own Ming Way to go Mingster, you're famous! Miss you! More >


---
| | |
| --- | --- |
| Friday, May 21, 2004 | |
---

21 May 2004 @ 15:15
Today I am working with Nick to see about putting up a blog for the school. This is pretty exciting because people from around the world have come to take classes and will be able to find out what is happening here, classes, workshops, etc.

Rumi is one of the cats that rule the school. Notice the ease and relaxed state from her latest massage.


---
| | |
| --- | --- |
| Saturday, November 22, 2003 | |
---

22 Nov 2003 @ 12:04
Exerpt from the orignal article published In Context

Serving The Earth
By Joe Dominguez & Vicki Robin

The dictionary definitions of service include "contribution to the welfare of others" and "a helpful act, a good turn." To which we have added:

Service is giving back to Life the gift of life - with interest.

Service is the natural impulse to care for what we recognize is connected to us, for what we see is part of ourselves.

Service is doing whatever is needed and wanted, through our talents and capabilities, to create a healthier planet, to create more of a sense of oneness among people as well as between people and the rest of the living body of earth.

Service is relieving suffering wherever you find it. In broken bodies. In troubled minds. In empty bellies. In empty lives.

Service is love made manifest.

Service is where we come from, as well as what we do. It is right attitude and right action, and both need to be fully engaged for us to be effective. Attitude precedes action, and allows you to see what to do. Attitude is also the first key to going from being a sprinter to being a long-distance runner who can sustain action over the long haul.<1>


---
| | |
| --- | --- |
| Friday, November 21, 2003 | |
---

21 Nov 2003 @ 12:26
Note: Seems to me we need to look deeper than just eliminate drugs. Western culture is self-medicating with many, many different types of mood altering modalities, some good, some not so good. It is time to unweave the fabric of an addictive society. The question is do we have the courage to move through the changes?

"The system in which we live is an addictive system. It has all the characteristics and exhibits all the processes of the individual alcoholic or addict. It functions in precisely the same ways. To say the society is an addictive system is not to condemn the society, just as an intervention with an alcoholic does not condemn the alcoholic. In fact, those of us who work with addicts know that the most caring thing to do is not to embrace the denial and to confront the disease. That is the only possibility the addict has to recover."

Anne Wilson Schaef
When Society Becomes an Addict

Story from Alternet
By Glenn Backes, Drug Policy Alliance
November 19, 2003

Rush Limbaugh is addicted to OxyContin. Arnold Schwarzenegger smoked pot and consumed anabolic steroids. Most Americans enjoy a daily cup of coffee. The fact is, this country is filled with drugs – prescription, over-the-counter, illegal and otherwise. The drug warriors have been promising for decades to make America drug-free. Billions of dollars have been spent and hundreds of thousands of people are locked up. Yet drugs are as prevalent and easy-to-get as ever.

It's time for a new approach. First off, let's abandon the "drug-free" myth. Clinging to this impossible goal clouds our common sense and perverts our policy priorities. Instead, we should focus on implementing new drug policies that are fiscally responsible and have the goal of keeping Americans safe and healthy.

Drug treatment, for example, works better than prison in helping to stop the cycle of addiction. Just ask Rush. Or Noelle Bush. Or Cindy McCain (John's wife). Unfortunately, half of Americans who need treatment cannot get it. Instead they are taken away from their families and locked in a jail cell for crimes committed primarily against themselves. Those who struggle every day with addiction need help, not a drug charge on their record that could ruin their future chances for jobs, school loans, or public housing.

Federal and state governments flush about $40 billion a year trying to win the war on drugs. The lion's share goes toward busting, trying, and incarcerating nonviolent drug users and petty dealers. The federal prison bill for housing over 78,000 drug offenders exceeds $1.8 billion every year. Most of the men and women in federal prisons for drug offenses are first-time, nonviolent offenders.

Although the feds have the option of running up deficits, states do not. Burdened with massive prison bureaucracies, states are now forced to slash funds for everything else, including schools, healthcare, job creation, and even law enforcement. Yes, that's right. There are fewer cops on the street because states are employing guards, cooks, builders, accountants, and doctors (among others) to provide 24-hour services to petty drug offenders.

In order to save money on prisons, we should roll back the draconian sentencing regimes for nonviolent drug crimes. For instance, in California, possession of less than one ounce of heroin or selling a $10 bag of marijuana can send any adult on an all-expenses-paid trip to the gray bar hotel for three years or more. Three years of prison time costs California taxpayers around $84,000 per prisoner, not including the expenses related to enforcement and legal proceedings.

By abandoning the impossible goal of becoming a "drug-free" society, we can begin to focus our drug education programs on keeping people, especially young people, safe. Instead of programs being evaluated solely on whether they increase or decrease non-problematic, occasional drug use, we can look at how our policies affect rates of death, disease, crime, suffering and their cost to the hard-working taxpayer.

We all live with drugs all around us, whether it's cigarettes or Prozac or pot. We know we can't get rid of them, so let's try instead to reduce the risks associated with them. We can support designated driver campaigns for alcohol drinkers, for example, or syringe exchange programs to help heroin users prevent the spread of HIV/AIDS to each other and their families. We can support drug treatment as an inexpensive and effective way of deterring drug abuse, rather than continuing to try and arrest and incarcerate our way out of the problem.

Lawmakers should reduce or even eliminate the jail time for nonviolent drug crimes, and earmark the savings from prisons for community policing, drug treatment, and healthcare. Or give it back to us in the form of tax rebates. But for the sake of reason, health, and ultimately justice, we should stop pursuing the hopeless ideal of a "drug-free America".

Glenn Backes, MSW, MPH, is Director of the California Capital Office of Drug Policy Alliance
, a national membership organization dedicated to developing alternatives to the war on drugs.


---
| | |
| --- | --- |
| Thursday, November 20, 2003 | |
---
20 Nov 2003 @ 23:59
Space Weather News for Nov. 20, 2003

A coronal mass ejection swept past Earth during the early hours of Nov. 20th and sparked bright auroras over northern parts of the United States. At the time of this writing (1600 UT or 11:00 a.m. EST) a strong geomagnetic storm is in progress. The interplanetary magnetic field near Earth has tilted sharply south--a condition which promotes geomagnetic activity. If this condition persists, auroras are possible at low latitudes tonight.

The source of this space weather is sunspot 484--one of the trio of big sunspots that caused intense solar storms last month. Indeed all three of those active regions are back on the Earth-facing side of the sun, so more solar activity is possible in the days ahead.

Visit Spaceweather.com for more information and pictures of today's auroras.

Note: Do you feel affects of the solar activity?



<< Newer entries Page: 1 2 3 4 Older entries >>