---
| | |
| --- | --- |
| Tuesday, November 18, 2003 | |
---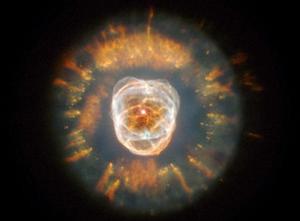 18 Nov 2003 @ 12:49
I just got off the phone with Julie. And I had just read Ming's blog entry about London where he and Julie met up with other bloggers. How I miss them being with me in California and our Synchronicity Vortex.

I am reminded how important it is to link in with people we love and who know our true nature. Though we may not be physically in the same place, we can feel connected through the web of life. We are different, yet the same. Having our own unique experiences and sharing a common energy that seems to be transforming us from the inside out.
I know the energy as Love. I know/trust they stand with me in this....


Moment of Change

I move through "no-thingness"
the Void
Chaos
Undone by my own making

I have arrived at the Inbetween place
The place of letting go
The full release
The Sacred Pause

Silence…

The mind wants to grasp an Edge
The edge of known reality
All shapes
And forms
Of "I"

Released from Particle to Wave
No where
And everywhere
Whirling around me the Past and the Future

I live in the Light of Change

I am in the Becoming

Letecia Layson
November 8, 2003
Taurus Full Moon Eclipse
Harmonic Concordance



---
18 Nov 2003 @ 08:58
BOSTON -- The highest court in Massachusetts has ruled that same-sex couples are legally entitled to wed under the state Constitution, but stopped short of immediately allowing marriage licenses to be issued to the seven couples who challenged the law.

For full details check here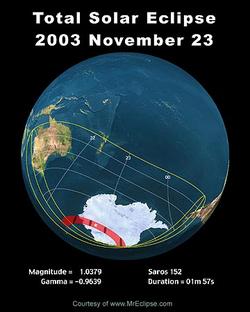 18 Nov 2003 @ 11:34
On Sunday, 2003 November 23, a total eclipse of the Sun will be visible from within a narrow corridor which traverses the far Southern Hemisphere. The path of the Moon's umbral shadow begins in the Indian Ocean, and quickly sweeps over portions of Antarctica. A partial eclipse will be seen within the much broader path of the Moon's penumbral shadow, which includes most of Australia and New Zealand, southernmost South America, and all of Antarctica.

For more details check here or here

In California the Total Solar Eclipse is at 2:50PM and the New Moon is Sagittarius is at 2:59pm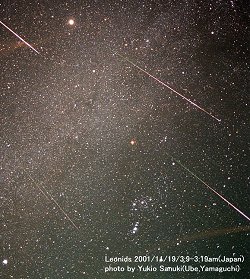 18 Nov 2003 @ 11:26
Space Weather News for Nov. 18, 2003

The 2003 Leonid meteor shower began on Nov. 13th with a mild flurry of meteors over the Pacific Ocean. It continues on Wednesday morning, Nov. 19th, with a much stronger peak over the Americas and western Europe.

Sky watchers on the Atlantic side of North America are favored; they could see as many as 80 meteors per hour between 1:30 a.m. and 4:00 a.m. local time. Western Europeans and South Americans ought to have a good view, too, shortly before local sunrise. (All these times refer to Wednesday morning, Nov. 19th.)

In western North America and around the Pacific Ocean the display will be weaker, perhaps 20 to 40 meteors per hour, but that's still a nice shower. Favored sites include Alaska and Hawaii before dawn on Nov. 19th and Japan after local midnight on Nov. 20th.



18 Nov 2003 @ 11:10
By Dr David Whitehouse BBC News Monday, November 17, 2003

The giant sunspots that produced the largest explosion ever seen on the surface of our star are set to return.
They are moving back into view of the Earth after being carried to the Sun's far side by its 27-day rotation period.
Astronomers say that even out of direct vision the spots have continued to eject clouds of super-hot material.
The spots will point Earthwards again on 19 November. Although still very active, they are not expected to give out another X28-class solar fare.

Other side
Sunspot groups 486 and 488 produced record-breaking explosions earlier this month even though the Sun is supposed to be entering a period of declining activity - the peak of its 11-year cycle was a few years ago.
As the Sun's rotation took the groups out of view, astronomers were still able to keep an eye on them using a technique called helioseismic holography.
This allows the scientists to "look through" the Sun to see spot activity on the far side.
The holographic maps revealed 486 and 488 to still be active.
While on the far side of the Sun, explosions from their vicinity have been hurling clouds of gas over the Sun's limb in recent days.

Build up
The Sun's rotation will soon carry the pair back to the Earth-facing side of the star.
As they are still active, astronomers believe we are set for more solar storms when they reappear on or about Wednesday.
Indeed, the precursors to the giant sunspot group are just reappearing with the active region 484 just peeking over the Sun's eastern limb.
The spot looks smaller than it did in late October, but it too remains active - hurling a bright mass ejection into space on 13 November.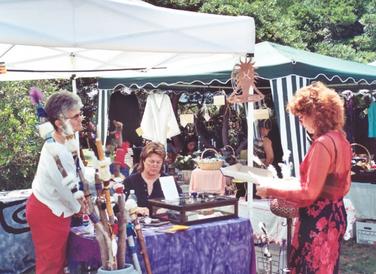 18 Nov 2003 @ 08:46
It's that time of year again and the Winter Solstice Fair is here! Saturday, December 6th at the Unitarian Universalist Church of Long Beach 5450 Atherton (west of Bellflower between 405 and 7th Street) 10AM - 4PM $5 Admission - includes one raffle ticket

New Vendors and Returning Favourites

Networking Table - bring your flyers and brochures to share

Hourly Raffle - Items from each vendor are raffled

All Day Entertainment including Luna Party with Chris Gasci Kahena & her dance troupe with "Moonlight Dancing: Take Back the Night" Cyntia Smith and the Lilies Anniitra Ravenmoon Lisa Thiel

Event sponsored by LBWS and Temple of Isis/Los Angeles (Event not sponsored by UUCLB)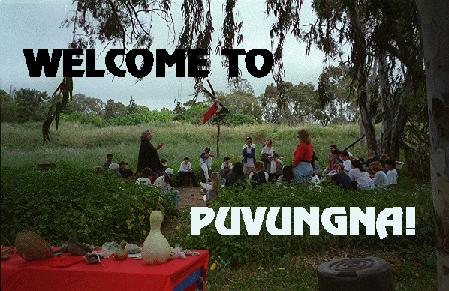 18 Nov 2003 @ 07:25
Puvungna, Long Beach

We invite all who have a song to share and a good heart to sing. All who want to sing with others in harmony and peace.

Bring songs to sing, clappers, rattles, chair, water, a little sage to burn

We will be sharing our California songs and making clapper sticks.

The Land wants us to sing the songs. Our Spirit wants us to sing the songs. Singing is deep-rooted in our traditions: a profound form of prayer. Our hearts join the Circle as we dedicate our songs to the well-being of All That Is.

Note: Puvungna is the Indian village which once occupied the land where Cal State Long Beach now stands. Puvungna remains sacred to the Gabrielino and other Indian people as a spiritual center from which their lawgiver and god -- Chungichnish -- instructed his people.

Ethnohistoric evidence clearly identifies Puvungna with Rancho Los Alamitos, a portion of which became the Cal State Long Beach campus. More than a dozen archaeological sites spread over an area of about 500 acres on and near our campus have been identified as Puvungna village sites. Most of these have been destroyed by development.