---
| | |
| --- | --- |
| Friday, July 4, 2003 | |
---

4 Jul 2003 @ 10:51
I use to love celebrating this day when I was a child growing up in America. A day of good company, good food, fireworks at night and a midnight swim.

Now I wonder at the complexity of life and the paradox of feelings that arise in me about this day. Not only does this day represent Freedom from British Rule for the American Colonies, it also represents the Freedom of the Philippines from America as one of its colonies. The bittersweet irony of the day.

In 1946 America gave freedom to the Philippine people:

U.S. Proclamation of Philippines Independence, 1946

PROCLAMATION OF PHILIPPINES INDEPENDENCE


Washington, D.C., July 4, 1946

By the President of the United States of America

[Text is from the Bulletin of the Department of State. Washington, D.C., July 14, 1946]

A PROCLAMATION

WHEREAS the United States of America by the Treaty of Peace with Spain of December 10, 1898, commonly known as the Treaty of Paris. and by the Treaty with Spain of November 7, 1900, did acquire sovereignty over the Philippines. and by the Convention of January 2, 1930, with Great Britain did delimit the boundary between the Philippine Archipelago and the State of North Borneo; and

WHEREAS the United States of America has consistently and faith- fully during the past forty-eight years exercised jurisdiction and control over the Philippines and its people; and

WHEREAS it has been the repeated declaration of the legislative and executive branches of the Government of the United States of America that full independence would be granted the Philippines as soon as the people of the Philippines were prepared to assume - this obligation; and

WHEREAS the people of the Philippines have clearly demonstrated. their capacity for self-government; and

WHEREAS the Act of Congress approved March 24, 1934, known as the Philippine Independence Act. directed that on the 4th Day of July immediately following a ten-year transitional period leading to the independence of the Philippines. the President of the United States of America should by proclamation withdraw and surrender all rights of possession. supervision. jurisdiction, control. or sovereignty of the United States of America in and over the territory and people of the Philippines. except certain reservations therein or thereafter authorized to be made and on behalf of the United States of America. should recognize the independence of the Philippines:

NOW, THEREFORE, I, Harry S. Truman, President of the United States of America, acting under and by virtue of the authority vested in me by the aforesaid act of Congress, do proclaim that, in accord with and subject To the reservations provided for in the applicable statutes of the United States,

The United States of America hereby withdraws and surrenders all rights of possession, supervision, jurisdiction, control, or sovereignty now existing and exercised by the United States of America in and over the territory and people of the Philippines; and,

On beha1f of the United States of America, 1 do hereby recognize the independence of the Philippines as a separate and se1f-governing nation and acknowledge the authority and control over the same of the government instituted by the people thereof, under the constitution now in force.

IN WITNESS WHEREOF , I have hereunto set my hand and caused the seal of the United States of America To be affixed.

DONE at the City of Washington this Fourth day of July in the year of our Lord, nineteen hundred and forty-six, and of the Independence of the United States of America the one hundred and seventy-first.


HARRY S. TRUMAN
By the President:
DEAN ACHESON
Acting Secretary of State.
ANISTORITON

Take a look here for some very good information regarding Philipine History, the land and the people.

Moving beyond the past, not to forget, but to know what is and begin a new day, a new way with vision and commitment to a sustainable future for all. Today I am grateful to celebrate freedom. In a way it is celebrating me...my ancestors and the ancestors of the land I live on.

Joy Freedom (Letecia Layson)





4 Jul 2003 @ 17:46
The Lotus Festival is sponsored by the City of Los Angeles Department of Recreation and Parks

WHEN: Saturday, July 12, 2003 - 12:00 Noon to 9:00 pm
Sunday, July 13, 2003 - 12:00 Noon to 8:00 pm
(The dates coincides with the blooming of the Lotus Flower)

LOCATION: Echo Park in Los Angeles, California, located on Park Avenue between Glendale Avenue and Echo Park Boulevard, just north of the Hollywood (101) and Pasadena (110) freeway junction, near Dodger Stadium

GENERAL PARKING LOCATIONS LOGAN STREET SCHOOL:
1711 W. Montana Street, Los Angeles.
Cross streets Lemoyne St. and Montana St.
ECHO PARK BASEBALL DIAMOND:
1632 Bellevue Ave, Los Angeles
Cross streets Temple St. and Glendale Blvd

CITY OF ANGELS MEDICAL CENTER:
1711 W. Temple St, Los Angeles
Cross Streets Temple St. and Glendale Blvd.


MISSION: To develop, promote and create an atmosphere of understanding in which Asian and Pacific Islander communities in Southern California are brought together for two (2) days of cultural sharing. To preserve and enlighten the public with a sampling of distinctly different and unique Asian and Pacific Islander customs and traditions in the arts, music, dance, drama and food.

Providing a fun and enjoyable festival for the entire family.

HIGHLIGHTS: Opening Ceremonies begin on Saturday at 12:00 noon, at the 26th Annual Lotus Festival, which include live music, dance and entertainment from a variety of performers representing many of the diverse countries of Asia and the Pacific Islands. This year's highlighted culture will be "Bangladesh". A fabulous fireworks final over Echo Park Lake will conclude the day's activities at 9:00 p.m., with the eminent Taiko Drummers playing the background.

Asian and Pacific Islander personalities from the media and acting professions will act as emcees during this two-day event.

Artisans-at-work will be on hand to demonstrate their skills on the beautifully decorated Flower Island . Their artwork illustrates their spirit, tradition and pride of the Asian and Pacific Islander handiwork. Includes: paper-cutting, hand painted scrolls, calligraphy, plant and flower expertise, livestock and
other Asian artwork.

The Health Fair will feature free screenings, information and referrals.

Community service organizations will offer free information, assistance and referrals for employment, social services, immigration, education, housing, translations and a variety of other free and/or low-cost services.

The Art Show Exhibit will feature artwork with the "lotus flower" theme created by students from Middle and High Schools throughout the Southern California communities. Professional artists will judge entries.

The International Marketplace will offer a variety of Asian and Pacific Islander items for sale, including clothing, jewelry, artwork, hand-made crafts, incense, body oils and much more.

Children's Courtyard will give children the opportunity to learn Asian and Pacific Islander arts and crafts, enjoy live music, storytelling, songs and dances.

Queens and Princesses representing their local communities will be in their traditional native dress.

Dragon Boat Races are held both days, with media personalities, community service groups, political and business organizations and local colleges and universities will be competing for awards.

The Food Booth area will offer a variety of Asian and Pacific Islander cuisine, that will feature foods and enticing delicacies, which are traditional to their native country.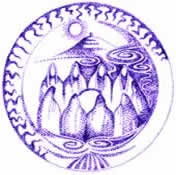 4 Jul 2003 @ 13:09
The Nine Morgens of Avalon
Wednesday 30th July - Sunday 3rd August
Glastonbury, England

Following the success of last year's rewoven Goddess Conference, in 2003 we will once again be making collective and individual pilgrimages to the Goddess throughout the course of the Conference. We will be journeying physically, emotionally, psychically and spiritually into the Heart of Her Mysteries as they present themselves here in Avalon in the sacred landscape and within the forms of the Nine Morgens, who are the Nine Ladies of Avalon.

In legend the Nine Morgens are Nine Sisters, Faeries, Fates, Goddesses, Ladies, Crones or Crows, who rule the Isle of Avalon. The most famous is Morgen La Fey - Morgen the Faery or Morgen the Fate, who in Arthurian legend was Morgana, the maligned half-sister to King Arthur. However She is so much more than this, and She has eight Sisters of whom little is known. During the Conference we will be exploring the true nature of the Nine Morgens as Goddesses of transformation, as Sisters working in circle, as Healers, Muses and Guardians of Avalon. Our purpose is to bring them forth from the mists of our forgetting, so that we can recognise and honour these ancient Goddesses of Avalon once again. We will also be exploring the themes of Sisterhood and Cooperation between women, and between women and men.

Our Pilgrimage journey includes Conference favourites - baking Lammas bread, singing, dancing, the Goddess in the Cart procession and all the fun we usually have, and there are new experiences of Her Mysteries which we hope you will enjoy. As usual participants will be supported in Pilgrimage Circles of 13 and we ask for your cooperation in welcoming Conference newcomers as well as old friends, so that everyone has companions on this journey of exploration into the Mysteries of Avalon. We ask for the blessings of the Nine Morgens on our Conference.

Kathy Jones is the cofounder and coorganiser of the Glastonbury Goddess Conference. She is a writer, healer, initiator, sacred dramatist and Priestess of Avalon. She teaches a three year training for people to become Priest/esses of Avalon and trainings in Esoteric Soul Healing. She loves witnessing people unfolding and flowering, and adores the Goddess in Her many forms. She is a founder of the Glastonbury Goddess Temple, the first public Goddess Temple in Europe for perhaps a thousand years.

Tyna Redpath is the cofounder and coorganiser of the Glastonbury Goddess Conference. She is a Wonderwoman who brings her many creative gifts to the Goddess and the Conference. She is the owner of the pioneering Goddess and Green Man shop, which can be found in Glastonbury's High street. One of the first Goddess shops in the UK it offers Goddess books and items for altars, practice and decoration. Tyna is also an excellent craftswoman in her own right.