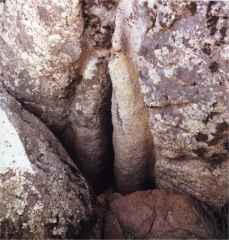 18 Feb 2003 @ 15:43, by Letecia Layson

What is V-day? I use to use this abbreviation for Valentine's Day, but Eve Ensler has taken V-day to another level:

"V-Day is a global movement to stop violence against women and girls. V-Day is a palpable energy, a fierce catalyst that promotes creative events to increase awareness, raise money, and revitalize the spirit of existing anti-violence organizations. V-Day generates broader attention for the fight to stop worldwide violence against women and girls including rape, battery, incest, female genital mutilation (FGM), and sexual slavery. V-Day provides funding to create and nurture innovative programs to stop the violence.

Through V-Day campaigns, local volunteers and college students produce annual benefit performances of "The Vagina Monologues" to raise awareness and funds for anti-violence groups within their own communities. V-Day itself stages large-scale benefits and promotes innovative gatherings and programs (The Afghan Women's Summit, The Stop Rape Contest, Indian Country Project, and more) to change social attitudes towards violence against women. In 2002, more than 800 V-Day benefit events were presented by local volunteer activists around the world, educating millions of people about the reality of violence against women and girls.

The V-Day movement is growing at a rapid pace throughout the world. V-Day, a non-profit corporation, distributes funds to grassroots, national, and international organizations and programs that work to stop violence against women and girls. V-Day was named one of Worth Magazine's "100 Best Charities" in 2001. In its first five years, the V-Day movement has raised over $14 million, with over $7 million raised in 2002 alone.

The 'V' in V-Day stands for Victory, Valentine and Vagina."

Raymond and I went to a local presentation in Ojai, CA of the Vagina Monologues in honor of V-day.

"I decided to talk to women about their vaginas, to do vagina interviews, which became vagina monologues. I talked with over two hundred women. I talked to older women, young women, married women, single women, lesbians, college professors, actors, corporate professionals, sex workers, African American women, Hispanic women, Asian American women, Native American women, Caucasian women, Jewish women. At first women, were reluctant to talk. They were a little shy. But once they got going, you couldn't stop them."
- Eve Ensler

Many thanks to Beverly Rose, producer; Leslie Paxton, Director; and the 15 cast members who had us laughing and crying. Funds raised benefited Ventura County Coalition to End Violence Against Women and Girls and The White Buffalo Calf Woman Society, Inc

One of my more unusual Valentine's day celebrations. I wore Red Velvet.